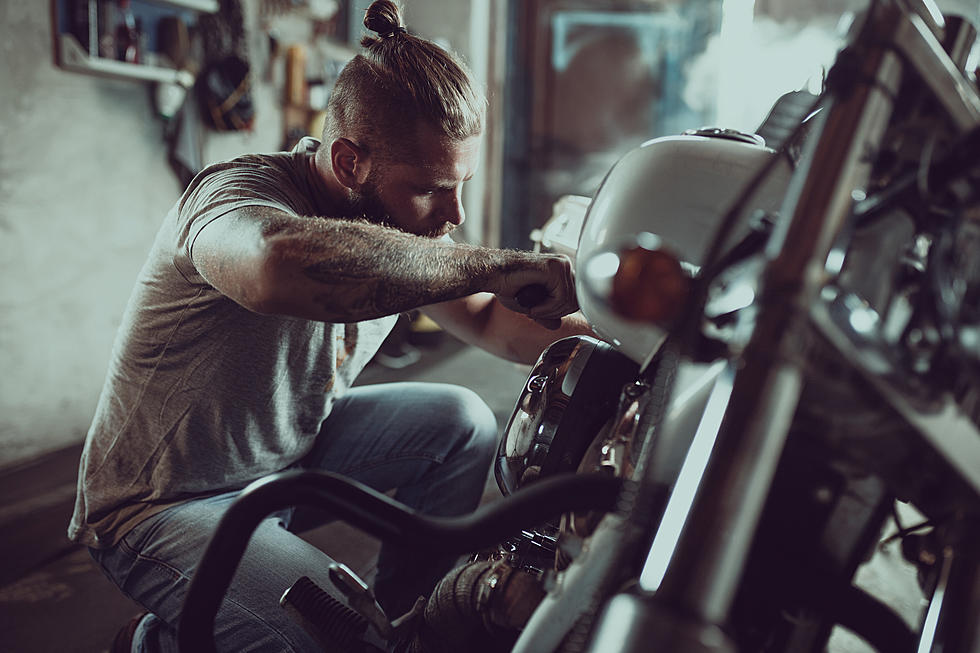 Your Bike Has Been Good to You. Give It Some TCL This Fall.
Getty Images
As motorcycle riding season comes to a close, it's time to think about your end-of-season maintenance. After your nice, long, final ride, keep in mind these storage tips.
Make sure your bike is completely dry to avoid moisture buildup and corrosion due to the cold temperatures. For even more moisture blockage, avoid plastic covers.
It's a great idea to wash and completely dry your bike before covering. While you're at it, might as well wash and dry all accessories including helmet, saddlebags and gear so when you pull them out for next season, you're starting fresh and clean!
Consider your battery. Removing it? Keeping it on a trickle charger?
Fill up your tires and consider an elevated stand for storage off the ground.
Lubricate any parts/areas that could potentially get stuck, such as brakes, chain, clutch.
Consider antifreeze after refilling all fluids.
The biker community is always willing to get those kickstands up and help support important causes such as these. To get involved, visit the events calendar on www.hvbikers.com and tune in every Friday at 4:50pm on WPDH 101.5 through Oct. 2021. You can also catch the episodes here on YouTube.