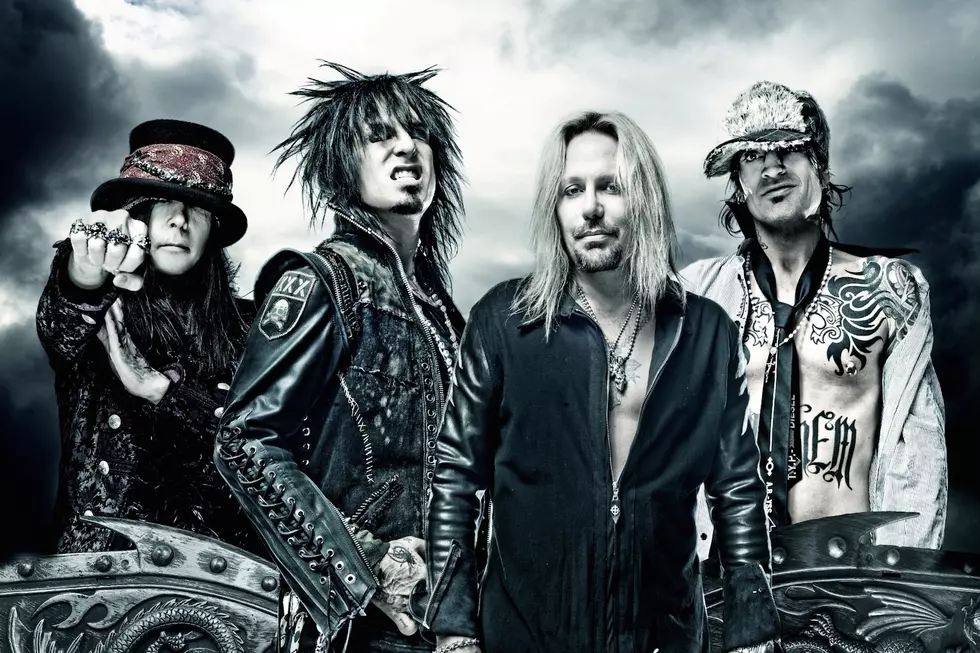 Are Motley Crue Teasing a Super Bowl Ad?
Tenth Street Entertainment
How strong is your emoji game? If a new tweet from Motley Crue is translated correctly, it looks like there could be a tie-in for the band on Super Bowl Sunday.
The group tweeted what amounts to an emoji equation with a victory hand plus peanuts plus the sign of the horns all equaling out to the date 02.03.19, with the group hashtagging the comment #ad.
The date is of significance here as Feb. 3, 2019 is also the day of the Super Bowl, which is one of the most significant days in advertising for the year.
While the obvious guess might be to suggest Motley Crue's The Dirt film gets a trailer airing during the Super Bowl ad breaks, the addition of the "peanut" in the emoji equation suggests that the Crue might turn pitchmen for a peanut product.
It should also be noted that the Twitter account for Mr. Peanut responded to a fan comment on the band's Twitter posting in which the fan stated, "I'm in, whatever that means," and Mr. Peanut replying, "A wise choice." The Mr. Peanut Twitter account actually responded to several queries within the post itself, so odds are that the Planters company definitely has a tie in whatever the promotion may be.
The band also issued a New Year's greeting to their fans, stating that "2019 is going to [be] epic."
Stay tuned to see what's coming from Motley Crue on Super Bowl Sunday and look for The Dirt film, scheduled to arrive on March 22.
Motley Crue Albums Ranked