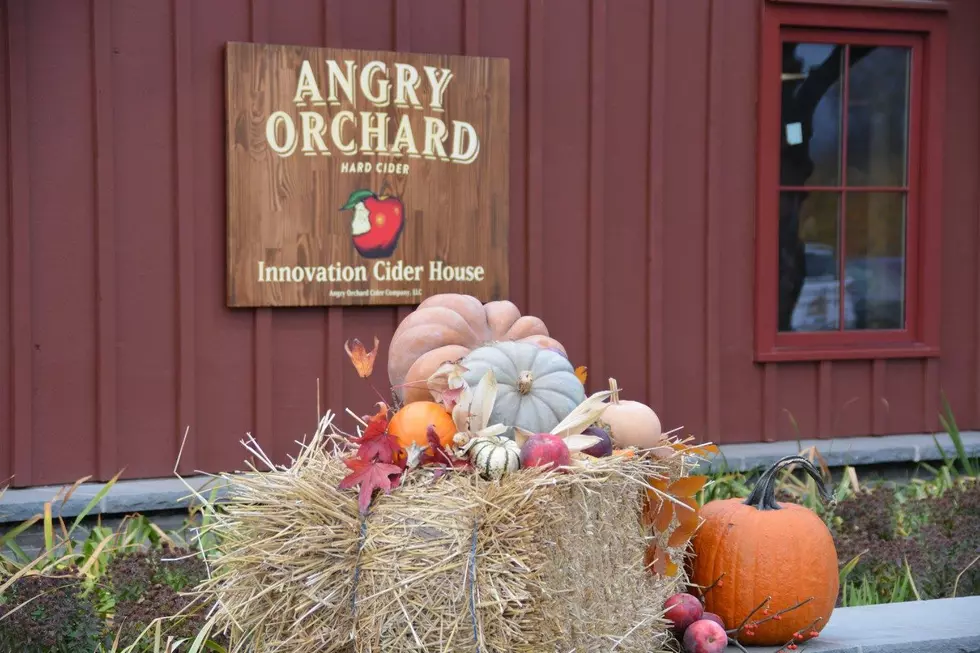 Angry Orchard Opens New Cider Garden in Walden
Chuck Merrihew for Townsquare Media of the Hudson Valley
Been looking for an excuse to go back to Angry Orchard in Walden? Well, here it is. How about a brand new, cider garden? Yes. This just opened last weekend on the Walden property.
It is another reason to visit, relax with friends and indulge in ciders that were made specifically for this location (in bottle and draft). The Cider Garden is a 40' by 40' structure that was built to seamlessly blend in with the 100 year old on site barn.
The cider garden, located at 2241 Albany Post Rd in Walden, is open on weekends for guess over the age of 21.
Last year Angry Orchards Innovation Cider House was voted on by USA Today as one the the 10 great apple cider tasting rooms to visit for a fall treat. With a new area for guest to continue to sit back, relax and enjoy themselves, it looks to be a shoe in to be voted to that same list for the fall of 2017. What do you think? Have you paid a visit to Angry Orchard yet?