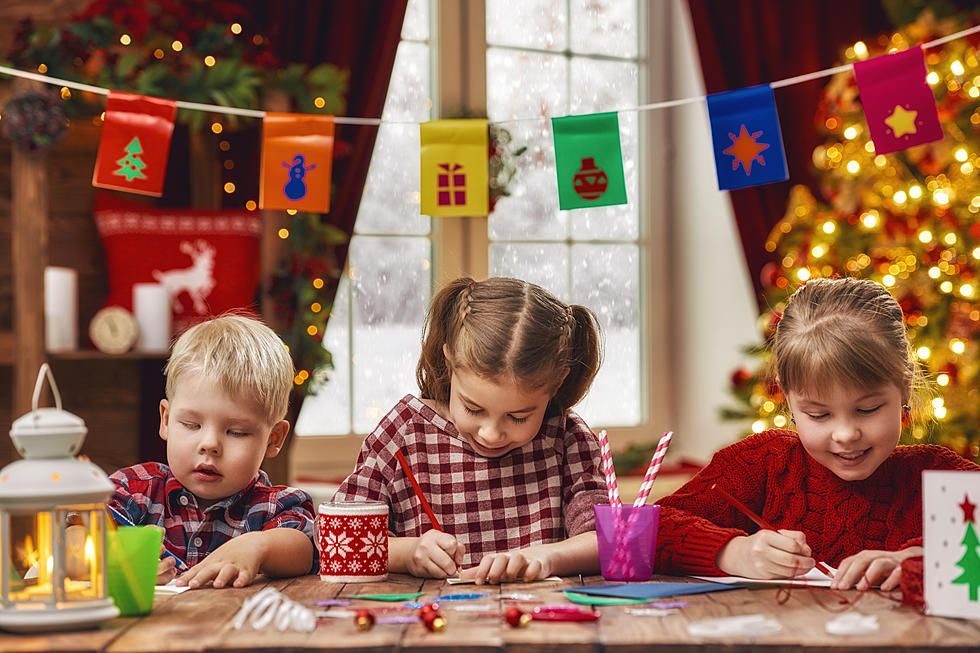 5 Cheap, Easy Holiday Activities for Kids
Getty Images/iStockphoto
Tis the season of dashing around shopping, crafting holiday meal plans, prancing from one child's performance to another — and making memories with your family. Whether you're looking for ways to keep the kids occupied while the adults spike the eggnog or ideas for decorations the kids can make, we've got you covered.
1) All the printables. Free.
Amber from CrazyLittleProjects shared a free Christmas Bingo printable, and there's a whole pack of free holiday games at Fun-squared.com. Christmas Pictionary, anyone? They include holiday coloring pages, too.
2) Snow paint.
If you're blessed with the makings of a white Christmas, why not send the kids outside to create art? Emily Louise at The Sway breaks down how to tint water with food coloring and use spray bottles to "paint" the snow outside.
3) Christmas photo booth.
Craft stores have photo booth accessories you can buy and paint, but Kristen Duke Photography offers free downloads of elf, Santa, reindeer and other holiday accessories. Print, tape a straw (or something similar) on the back for a holder, and you're good to go.
4) Reindeer food.
Everyone puts out cookies for Santa, but what about the reindeer? Some products use glitter and other items that wouldn't be safe for wildlife, so look for edible alternatives. Here are three sites that offer variations on recipes and printable bag toppers or labels: Ohmy-Creative.com, Sugar and Soul, and OrganizedHome.com
5) No-mess gingerbread