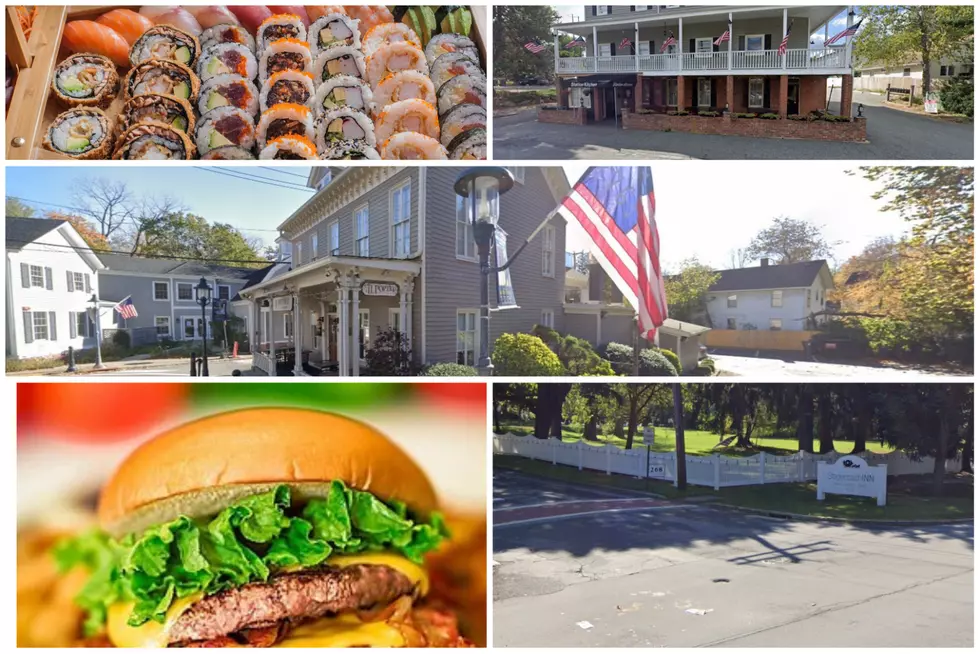 10 Hudson Valley Restaurants Among Best In New York State
Photo by Riccardo Bergamini on Unsplash/Ben's Fresh/Google
Looking for a great place to eat out? Well, these 10 Hudson Valley restaurants are considered the best in the region. Plus, we included a few more award-winning eateries.
OpenTable told Hudson Valley Post about its research on the 10 "Best Overall Restaurants" in the Hudson Valley.
"We love what can happen around the restaurant table. And since 1998 we've been committed to empowering that experience. From helping restaurants of all sizes thrive, to enabling diners to find and book the perfect table for every occasion, our story is one of human connection—among diners and restaurants, and between restaurants and their communities," OpenTable states in the about section on its website.
Each month, OpenTable analyzes over 400,000 diner reviews to determine the best eateries in different regions.
"Looking for the best overall restaurants in Westchester / Hudson Valley? You're in the right place," OpenTable states. "We sort the results by category to help you discover new favorites. It's a great partnership: you reserve, eat, and review. We listen...and deliver the results for all to benefit."
For all the news that the Hudson Valley is sharing make sure to follow Hudson Valley Post on Facebook, download the Hudson Valley Post Mobile App and sign up for the Hudson Valley Post Newsletter.
Below, in no particular order, are the "Top 10 Diners' Choice Winners" from the Hudson Valley
Stagecoach Inn, Goshen, New York
"New American dining, deluxe sleeping rooms, and extraordinary event space are our signatures at Stagecoach Inn. We pride ourselves on exceptional service and making your one-of-a-kind experience at one of America's finest inns unforgettable," Stagecoach Inn states on its website.
Popular menu items include filet mignon, warm-spinach artichoke dip and seared scallops.
La Fontanella, Pelham, New York
If you check out this Pelham restaurant the eggplant rollatini, scarpariello and tagliarini seafood.
Marianacci's Restaurant, Port Chester, New York
For 60 years the restaurant offers a host of delicious Italian meals.
Fogama, Rye, New York
The new Rye eatery is known for its sushi buffet and ramen soup.
25 North, Mamaroneck, New York
Fried Calamari and Lollipop lamp chops are two highly recommend meals.
The Station Kitchen and Bar, Congers, New York
"Our goal at the Station Kitchen & Bar is to be a great neighborhood restaurant. Since opening in 2015 we have served extraordinary food and drinks," the eatery states on it's website.
Risotto, Thornwood, New York
Shirmp risotto and pasta fagioli are top dishes. Also, each Sunday there's a bottomless brunch for $25.
Alba's Restaurante, Port Chester, New York
The Port Chester eatery has been open for nearly 30 years. Pasta Fagioli, branzino and swordfish are popular meals.
Averna Italian Steakhouse, Rye, New York
"Averna Italian Steakhouse defines the classic steakhouse by mastering juicy cuts of dry-aged beef and grilling to perfection. We're the ultimate steakhouse destination for steaks, seafood, classic Italian dishes and wine lovers, seeking a memorable dining experience and an educated service," the steakhouse writes on its website.
IL Portico, Tappan, New York
The building was built in the 1850s and has received National Landmark status. Owners opened up the Rockland County eatery in Tappan, New York in 1988.
Bonus: More Great Eats Found In Newburgh, Port Jervis, Poughkeepsie
Looking for more great eats in the Hudson Valley?
Read More: 'Standout' SNL Episode Wants New York State Town To Change Name
21 Places You Might Run into a Celebrity in The Hudson Valley
Hollywood on The Hudson is real! It seems like there's a new celebrity sighting in the Hudson Valley. Here are a few of the hot spots that you may run into a celeb while walking around town.
Nearly 50 Children Have Recently Gone Missing From New York State
Close to 50 children from New York State and the Hudson Valley have recently gone missing. You can help a New York family get reunited with a missing loved one.
These 6 New York Counties Have The Most Drug Overdose Deaths
New York State officials are worried because overdose death rates increased by 85 percent. Below are the top 6 counties in terms of opioid overdose deaths per 100,000.
These Counties Have The Most Food Stamp Recipients Per Capita In New York
SNAP usage has increased across the state since the start of the pandemic