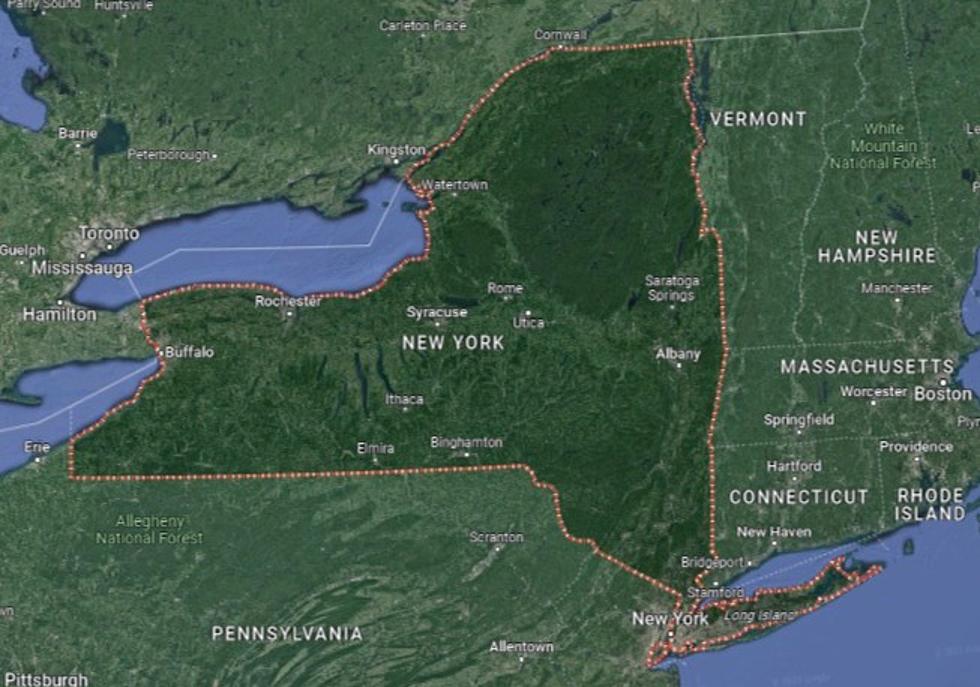 The 10 Best Places To Live In New York State
Google
Three counties from the Hudson Valley are among the best places to live in all of New York State. Is your hometown's county considered one of the best in New York State?
On Wednesday, Hudson Valley Post highlighted the so-called Ten 'Trashiest' Hometowns In New York State. So today, we wanted to share some good news.
For all the news that the Hudson Valley is sharing make sure to follow Hudson Valley Post on Facebook, download the Hudson Valley Post Mobile App and sign up for the Hudson Valley Post Newsletter.
10 Best Counties To Live In New York State
Niche recently announced the "2023 Best Counties to Live in New York." The website notes it researches to make your search for places to call home easier.
"We analyze data so you don't have to," Niche states on it's website. "Our user reviews let you hear directly from families and students to give you an honest and holistic view."
Below is the full list:
The 10 Best Counties To Live In New York State
Is your hometown's county considered by
Niche
one of the best in New York State?
Westchester County, Nassau County, Tompkins County, Albany County, Rockland County, Erie County, Dutchess County, and Monroe County are Among Best To Live In New York State
Do you agree with the list?
Recently many spots in the Hudson Valley have been given some high praise including one town that was called a "special place on the Hudson" another an up-and-coming hotspot and another that was called "under the radar."
Methodology For Best Counties List
To craft its list, Niche researched data from the most recent U.S. Census. Niche-ranked places to live in New York on a number of factors including:
Higher Education Rate: 15.0%
Cost of Living: 12.5%
Housing:12.5%
Public Schools: 10.0%
Diversity: 10.0%
Family: 5.0%
Health & Fitness:5.0%
Jobs: 5.0%
Nightlife: 5.0%
Outdoor Activities: 5.0%
Commute: 5.0%
Weather: 5.0%
10 Best Places To Raise A Family In New York State
New York State is one of the best places in the country for people to raise a family. From amazing schools to plenty of outdoor spaces New York State offers some of the best towns and cities for parents and children to enjoy their lives.
25 Must Try Hudson Valley Dining Experiences
We compiled a list of 25 great dining experiences that you should try in the Hudson Valley!
Nearly 40 Children Have Recently Gone Missing From New York State
Did You Know? Over 100 Fun Facts About the Hudson Valley
Did you know that Lucille Ball made her stage debut in the Hudson Valley? How about Philadelphia Cream Cheese wasn't invented in Philadelphia, but in Orange County? Or that a mansion in Dutchess County inspired the expression "keeping up with the Joneses?" Find out about those and over 100 other fun facts about the Hudson Valley.