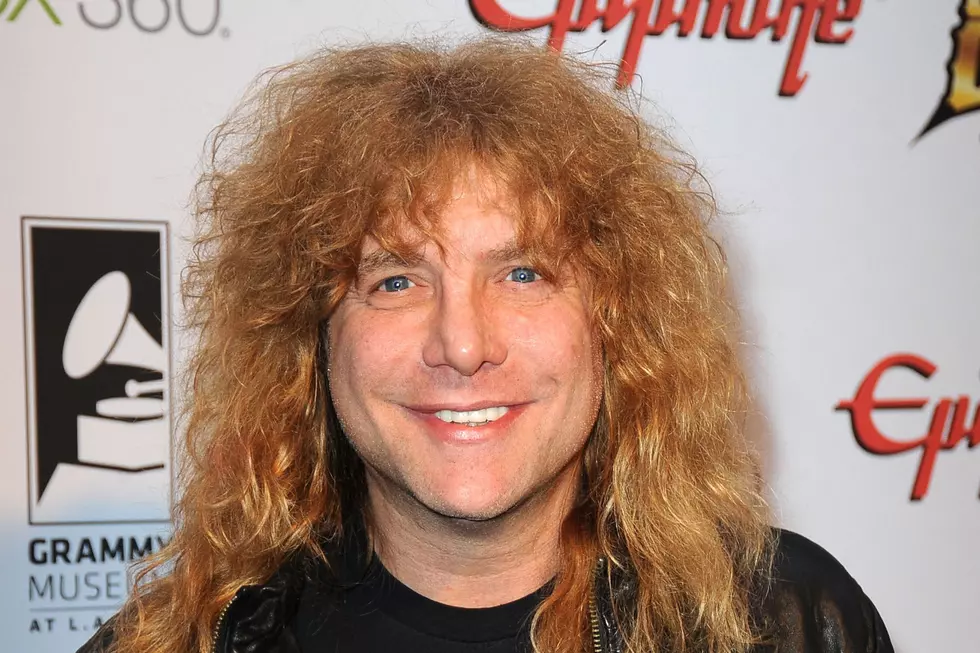 Report: Guns N' Roses Legend Steven Adler Hospitalized With Self-Inflicted Stab Wound
Frazer Harrison, Getty Images
UPDATE: A representative has confirmed that the injury was an accident. Read more here.
The report alleges that 911 received a call from Adler's Los Angeles home at 6:30 PM yesterday (June 27) saying that someone in the home had stabbed themselves. Paramedics arrived on site, learning that it was Adler who had inflicted harm upon himself with a wound to the stomach.
The drummer was taken to the hospital with non-life threatening injuries. Authorities do not suspect anyone else was involved in the incident.
Adler has not been a member of Guns N' Roses since he was kicked out of the band in 1990 for substance abuse issues, which he has battled in decades since.
While the "Not in This Lifetime" tour reunited original Guns N' Roses members Slash and Duff McKagan with Axl Rose, Adler remained on the outside. He did, however, make select onstage appearances around the globe with GN'R on the tour.
"It was a dream come true to be able to play for so many people and get that kind of love," Adler told Loudwire about those appearances. "You get love in a club, but in a stadium when you've got 100,000 screaming your name, that's a high you can just never come off of … It's worse than heroin. It's better and worse at the same time. [laughs]"
Where Does Steven Adler Rank Among the Top 66 Hard Rock + Metal Drummers of All Time?