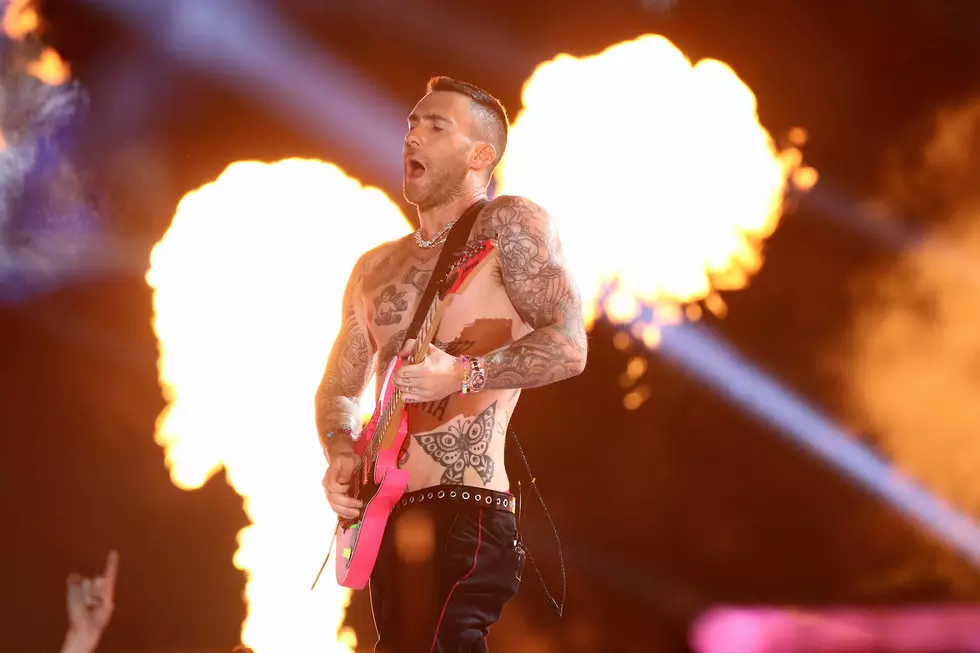 Real Rockers React to Maroon 5's Horrid Super Bowl Halftime Show
Jamie Squire, Getty Images
Before they even hit the stage, the decision to tap Maroon 5 as the headliners of the Super Bowl Halftime Show was met with widespread disapproval. It only got worse when the New England Patriots and Los Angeles Rams returned to their respective locker rooms.
Singer Adam Levine recently commented on the state of rock today, saying that it's "nowhere." If you consider Maroon 5 to be a rock band, then they just sent the rock genre spiraling into the abyss with their widely-panned performance. In our eyes, they're pop, so screw it.
The singer essentially sparked a war with rock and a host of rock and metal artists have returned fire on social media, criticizing the Halftime Show (except Poison's Bret Michaels, who loved it), which also featured Travis Scott and Big Boi.
As for the game itself, it was a defensive juggernaut in the old school "bend, don't break" style. The Patriots, who made their ninth Super Bowl appearance in the Tom Brady era, lead 3-0 at halftime and ultimately sealed their victory after punching the ball into the endzone on a short run. It's the sixth Super Bowl victory for Brady and head coach Bill Belichick after nearly two decades of sustained dominance.
For football fans and non-football fans, the commercials are a shared delight of the Super Bowl. Not many rockers weighed in on this front, but Mark Hoppus joked about the Bud Light ad, which comedically harped on the fact their their competitors brew their beer with corn syrup. Bud Light, however, does not.
2019's Most Anticipated Hard Rock + Metal Albums