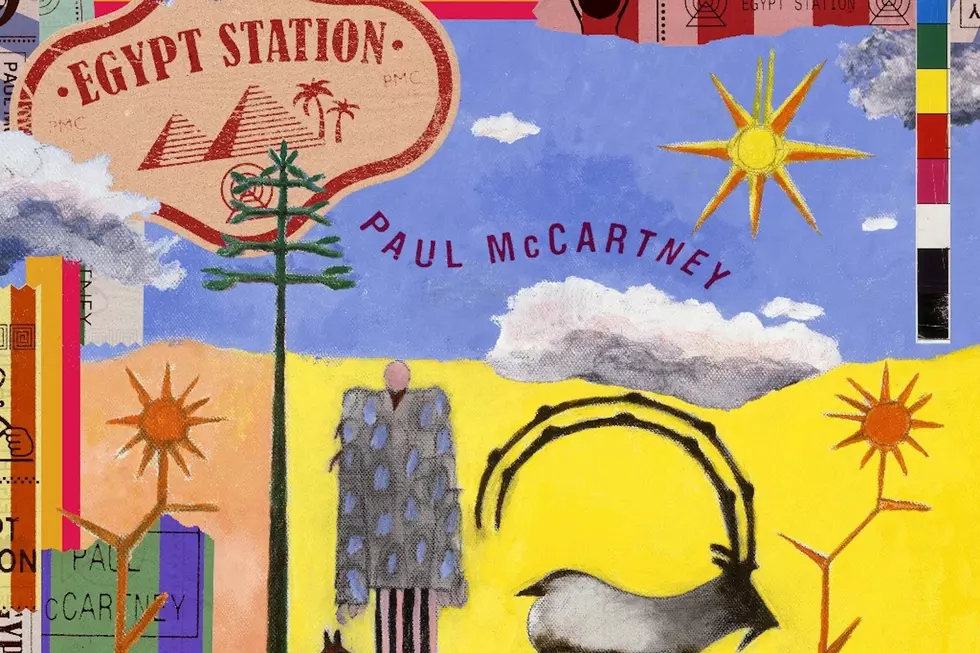 Paul McCartney Announces New LP 'Egypt Station,' Releases Two Songs
Capitol
McCartney announced the new studio effort today, after a series of hints over the past week. Egypt Station is set to arrive Sept. 7.
"I liked the words "Egypt Station,'" McCartney said in a news release. "It reminded me of the 'album' albums we used to make. Egypt Station starts off at the station on the first song and then each song is like a different station. So ,it gave us some idea to base all the songs around that. I think of it as a dream location that the music emanates from."
Listen to Paul McCartney's 'Come On to Me'
"Come On to Me," described in a pre-release statement as a "raucous stomper," had already made its live debut at a Liverpool pub performance by McCartney. "I Don't Know," as promised, is a "plaintive, soul-soothing ballad." The single coincides with the former Beatles star's heavily anticipated appearance on The Late Late Show With James Corden's "Carpool Karaoke."
McCartney began discussing the possibility of a new full-length album project earlier this year. More recently, however, he began sharing cryptic social media posts that included shots from inside a recording studio, a hand-drawn sketch that appeared to show either a pyramid in front of the sun or a railway line going into a tunnel, and then made an early mention of "Egypt Station."
Listen to Paul McCartney's 'I Don't Know'
McCartney had previously used that title for an original painting, and the teaser images seemed to reference his artwork. A 10-second video subsequently used "Egypt Station" in an album-shaped design.
Egypt Station was recorded in Los Angeles, London and Sussex, and produced by Greg Kurstin, except for one song produced by Ryan Tedder. Other confirmed song titles include "Happy With You," "People Want Peace" and "Despite Repeated Warnings," as well as the opening and closing instrumentals "Station I" and "Station II."
Beatles Solo Albums Ranked
See the Beatles in Rock's Craziest Conspiracy Theories