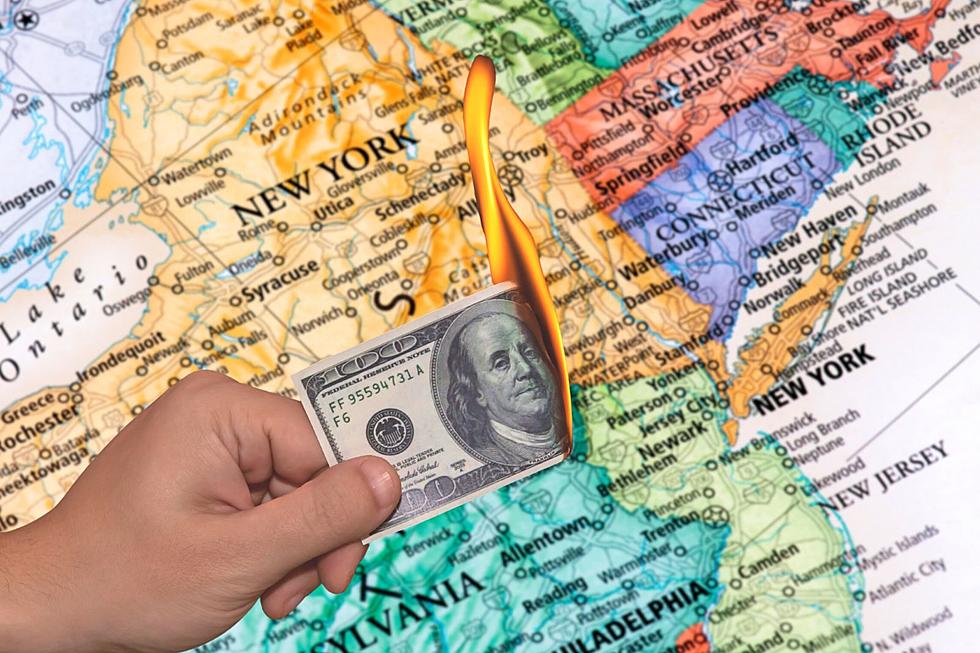 How Much Do New Yorkers Need to Earn Just to 'Get By'?
Canva
You may be shocked to learn just how much New Yorkers need to earn to be considered "getting by".
We all know that inflation has hit everyone hard. But here in New York State, things have always been a bit more expensive than everywhere else. I guess that's the price you pay for living in the best state in the country.
From the beauty of Niagara Falls and the Finger Lakes to the fall foliage of the Hudson Valley and proximity to the greatest city in the world, New York seems to have everything. That is, except for low housing costs, fair taxes and a reasonable cost of living.
New York is the Fourth Most Expensive State to Live in
A recent survey of annual living expenses in each state shows that New Yorkers need to make significantly more than most other states just to get by. The survey, conducted by GoBankingRates.com ranks New York State as the fourth most expensive place to live. This is due mostly to the high cost of housing in the state.
The top five most expensive states are Hawaii, Massachusettes, California, New York and Alaska. Because Hawaii is so remote, it's the only state where single earners must make six digits just to get by. The minimum living wage for islanders is $112,411.
How Much Money Do You Need to Make to Get By in New York?
According to the survey, most New Yorkers aren't making a living wage. According to ZipRecruiter, the average annual salary in New York State is $50,800 or $24 an hour. Unfortunately, earning this much won't keep your head above water and will seriously impact your ability to save for the future.
According to the survey, single earners in New York need to make at least $73,226 annually in order to get by. That means that anyone making less than that is struggling.
What Are the Cheapest States to Live in?
Mississippi is the most affordable state to live in, with a living wage of just $45,906. This just proves that you get what you pay for. While you don't need to make much to live in Mississippi, the state is consistently ranked as one of the least healthy, lowest educated and poorest states in the country. Oklahoma, Alabama, Arkansas and Kentucky round out the rest of the top five, with all of them having a living wage under $48,000.
Read on below to compare your salary to a list of New York's most high-paying jobs. You can see the entire living wage survey for every state on the GoBankingRates website.
New York's Top Paying Jobs: Does Your NY Salary Meet the Average?
New York isn't exactly the most affordable place to live, but if you work in one of these professions you're probably not too worried about the rising cost of living.
Here is the Minimum Wage the Year You Were Born
Here are the minimum wage amounts in Idaho every year since 1938.