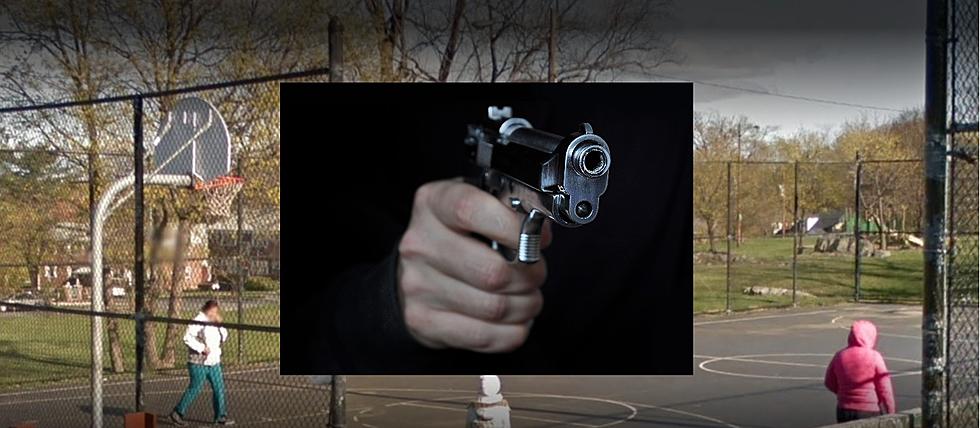 Murder-For-Hire Scheme Nearly Kills Innocent Hudson Valley Youths, Sentencing
Getty Images/iStockphoto/Googe
A murder-for-hire plot gone wrong nearly lead to the deaths of Hudson Valley teens who were simply playing outside.
On Monday, Damian Williams, the United States Attorney for the Southern District of New York announced a Colorado man was sentenced for nearly killing three youths in Dutchess County.
Colorado Man Tried to Kill 3 Youths In Dutchess County
Justin Haywood, 40, of Colorado was sentenced to 17 years in prison for his participation in a murder-for-hire scheme and related shooting near King Street Park in Poughkeepsie in 2020.
Haywood was offered $5,000 to kill another individual in Dutchess County.
For all the news that the Hudson Valley is sharing make sure to follow Hudson Valley Post on Facebook, download the Hudson Valley Post Mobile App and sign up for the Hudson Valley Post Newsletter.
He wrongly identified, pursued, and shot at a 17-year-old boy who was playing basketball in a park with two friends in Poughkeepsie.
"Justin Haywood's sentence shows that senseless acts of violence will be met with severe consequences. Haywood agreed to murder another individual and then shot at an innocent 17-year-old boy, who had been playing basketball with friends in a park," U.S. Attorney Damian Williams said. "For this crime, Haywood will spend 17 years in federal prison."
Murder For Hire Scheme Gone Wrong In Poughkeepsie, New York
In late December 2019 and early January 2020, Haywood traveled from Colorado to North Carolina and then ultimately up to Poughkeepsie, New York, and met with a co-conspirator who offered him $5,000 to kill another male individual.
On January 15, 2020, Haywood approached three teens playing basketball in King Street Park in Poughkeepsie and attempted to shoot one of them.
Haywood then chased a 17-year-old boy and his friends, ultimately chasing them in his car as they fled on foot and firing multiple shots from inside of his car.
"As this sentence demonstrates, there is no place in our community for anyone willing to commit murder. Criminal behavior like Haywood's is a dangerous bane to society and often results in innocent people being placed in harm's way," FBI Assistant Director Michael J. Driscoll said.
No one was injured.
25 Most Dangerous Counties in New York State
Here are the top 25 most dangerous counties in New York, outside of the city, with the highest violent crime rates.
Nearly 50 Children Have Recently Gone Missing From New York State
Close to 50 children from New York State and the Hudson Valley have recently gone missing. You can help a New York family get reunited with a missing loved one.
Did You Know? Over 100 Fun Facts About the Hudson Valley
Did you know that Lucille Ball made her stage debut in the Hudson Valley? How about Philadelphia Cream Cheese wasn't invented in Philadelphia, but in Orange County? Or that a mansion in Dutchess County inspired the expression "keeping up with the Joneses?" Find out about those and over 100 other fun facts about the Hudson Valley.
KEEP READING: See the richest person in every state