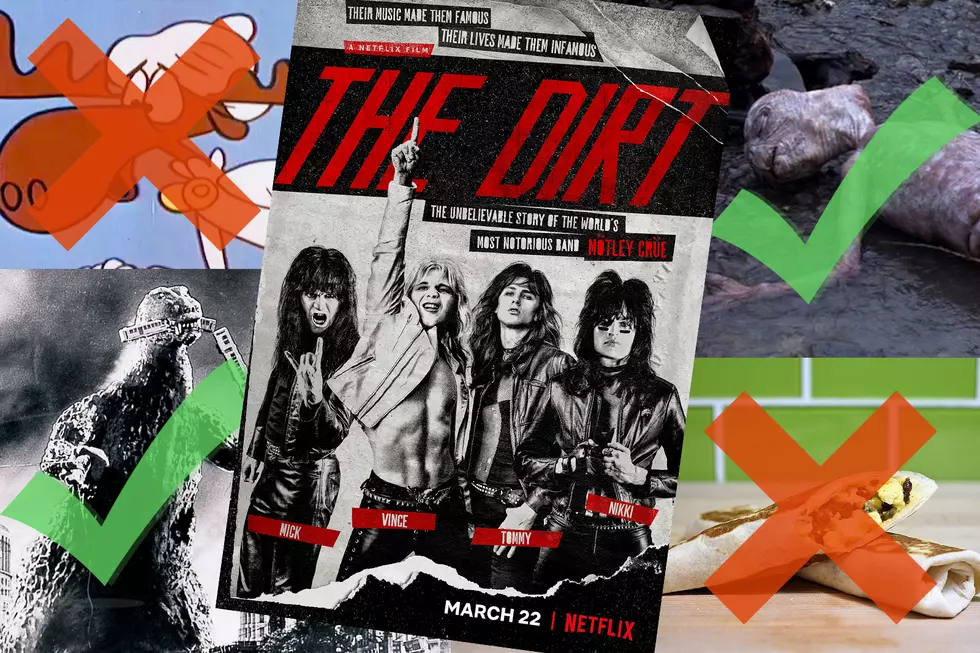 What We Hope to See (and Not See) in Motley Crue's 'The Dirt'
Netflix / Toho / Universal / Jay Ward Productions / Joshua Blanchard. Getty Images
Motley Crue's The Dirt: Confessions of the World's Most Notorious Rock Band makes Hammer of the Gods look like a children's book, mainly because it was written with full input from Nikki Sixx, Vince Neil, Tommy Lee, Mick Mars and a host of those integral to the inner workings of the group's machine from day one.
The exact recollections of everyone involved may have differed, but the tales remain some of the most lewd, scandalous and shocking that have ever been told.
The 2001 book has now been turned into a feature-length movie, which will debut on Netflix next month. If the trailer is any indication, the film promises to be full of the decadence the Crue became legendary for over the years.
We've scoured The Dirt for some of our favorite stories ... and some of our least favorite -- all of which we outline below. We'll see which show up when the movie premieres on March 22. Look for the film's soundtrack too, which will include four new Motley Crue songs.