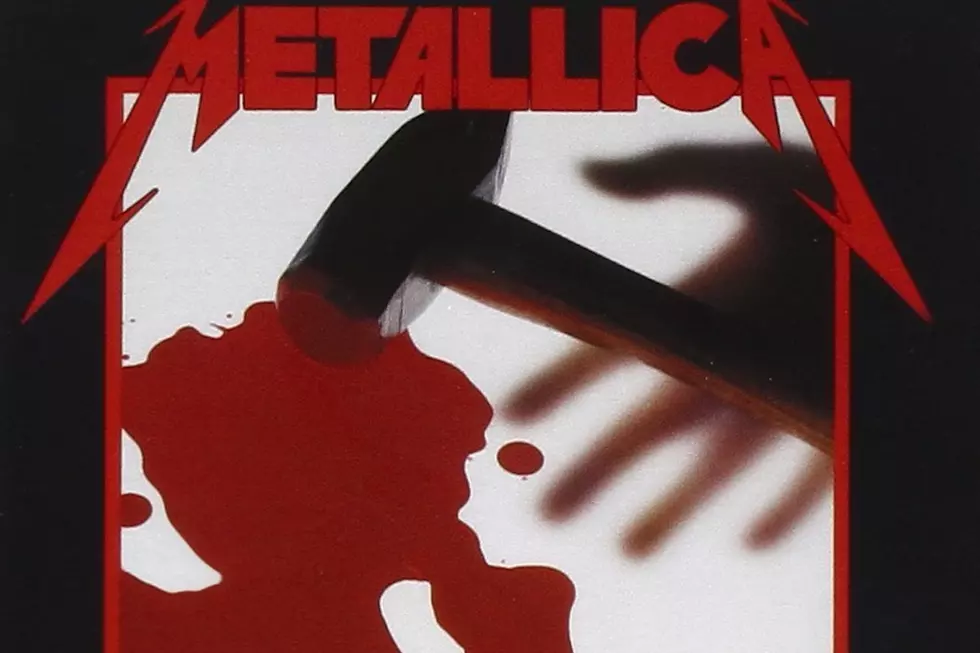 Metallica Producer Paul Curcio Dies at 74
Megaforce Records
Paul Curcio, producer of Metallica's debut album Kill 'Em All, is dead after suffering a heart attack. His daughter confirmed the 74-year-old died on Sept. 10, according to Billboard.
Kill 'Em All, a seminal thrash album that followed Metallica's underground hit demo No Life 'Til Leather, had a difficult birth. The group was trying to combine the catchy crunch of New Wave of British Heavy Metal bands with the flinty speed of bands like Motorhead. Curcio, meanwhile, was best known for building studios – including Pacific Recording in San Mateo, Calif., where Santana competed their self-titled debut and the Grateful Dead recorded 1969's Aoxomoxoa. His only other production credit to that point was an early demo for the Doobie Brothers.
The Kill 'Em All sessions cost just $15,000, and only took a matter of weeks to record and mix, but it might have gone even faster if not for so many disagreements with Curcio. "He was just mixing [guitarist] Kirk [Hammett] like Carlos Santana," executive producer and label head Jonny Zazula says in Metallica: The Complete Illustrated History. "I get there at the end of the album ... and [frontman] James [Hetfield] is all depressed. And [drummer] Lars [Ulrich] has to speak to me, and he says, 'Jonny, this isn't heavy enough.' So, we went in and had James redo all the rhythms, with the big, big chunky sound he's famous for."
The clouds lifted. Metallica arrived at Curcio's Music America studio in upstate New York having played themselves into a tight and focused frenzy; they'd also shifted the lineup by replacing Dave Mustaine with Hammett. The band knew just what it wanted and had finally achieved it. Kill 'Em All went three-times platinum, while setting the standard for a then-emerging new genre of metal.
"It was our first recording experience and we were so psyched and appreciative with the fact that we were making a record," Ulrich told Yahoo! in 2013, "and we were psyched about the way it was sounding. We had some good times with some locals that we befriended, and there was a great unity."
Curcio continued with Zazula's Megaforce Records, memorably producing Blue Cheer's 1985 studio effort The Beast Is Back. But he was always best known for Kill 'Em All. "We were all part of making one of the greatest albums of all time," Curcio marveled in an interview with Billboard earlier this year.
He later shifted his studio to Nashville, before moving to Florida to work as a talent scout and coach. Curcio is survived by four children, two grandchildren, his sister and a niece.