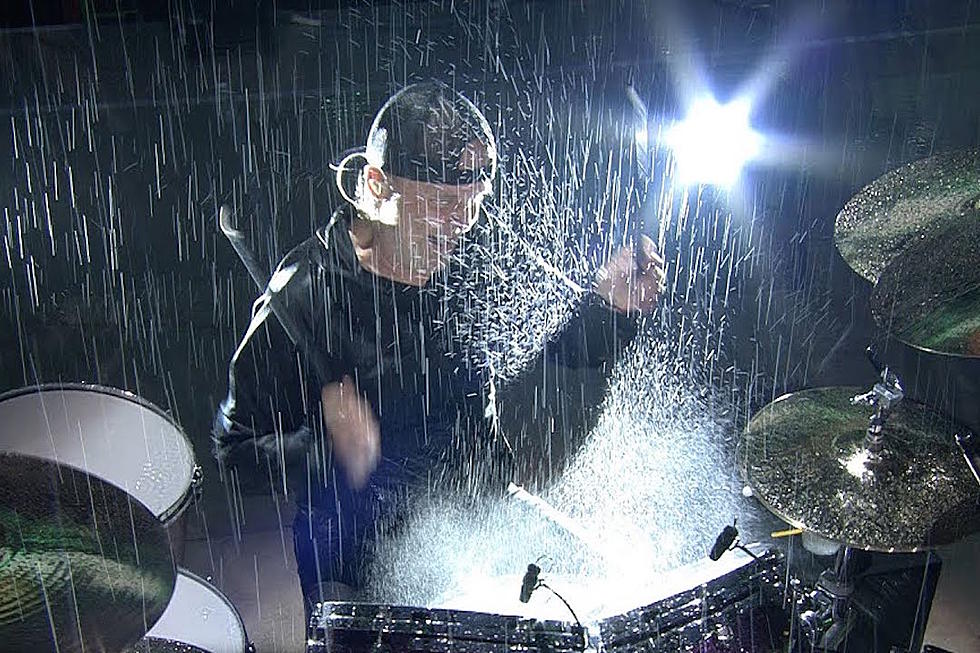 Metallica Playing 'Master of Puppets' in Crazy Downpour is Epic
YouTube: MetallicaTV
Manchester, England is no stranger to rainy summer weather, and when Metallica came to town in June, they said the show will go on rain or shine and they meant it, getting a bath from the heavens as they performed through a torrential downpour. Watch the clip of "Master of Puppets" below to see just how intense that rain was.
A reliable road crew is the key to continued success on the road and Metallica literally put their lives in the crew's hands during situations like this. There's electricity flowing through hundreds and hundreds of feet of cables lying on the soaked stage, but the thrash titans don't let that distract them as they rip through one of their all-time hits.
As if the threat of electric shock isn't enough (and something James Hetfield especially wouldn't like to experience after suffering a serious pyro burn in 1992), it's execution that also can be problematic in driving rain. No, we're not talking about death, just the band's ability to play tight, aggressive rhythms while maneuvering around a slippery fretboard.
Papa Het and Kirk Hammett seem unfazed by the weather, Rob Trujillo holds it down, solid as ever, and it's Lars Ulrich who looks like he's having the most fun, hammering away at his kit as splashes of water bounce off his drum heads like a cross-section between Metallica and the Blue Man Group.
If you haven't seen Metallica yet on their "WorldWired" tour, what are you doing? Get tickets here.
Every Metallica Song Ranked