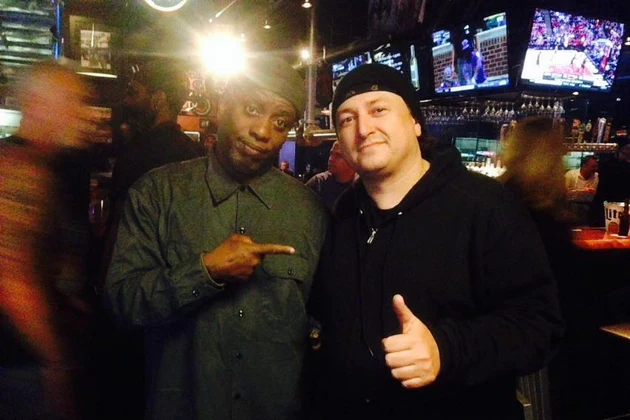 Friday, November 6: Rock n Roll Birthdays
Tig with Corey Glover at OCC Cafe/The Rutigliano Archives
Happy Birthday today (Nov. 6) to singer and Hudson Valley resident Corey Glover of Living Colour. The Newburgh, NY resident is 51. Also celebrating today is Glenn Frey of the Eagles (67) and former Dio guitarist Craig Goldy (54).
Singer Corey Glover currently resides in Newburgh, NY. He was an aspiring actor when he met guitarist Vernon Reid and was recruited for Living Colour in 1985. He appeared as Pvt. Francis in the classic Oliver Stone Vietnam war film Platoon.
Living Colour found immediate success and rose to fame with their debut album Vivid in 1988. The album went platinum in 1989 and the song "Cult of Personality" won a Grammy Award for Best Hard Rock Performance and the band won the Best New Artist Award at the MTV Video Music Awards. The band released two more albums (Times Up and Stain) before splitting up in 1995. The band reunited in late 2000.
For more on Living Colour, check out the band's official website here.