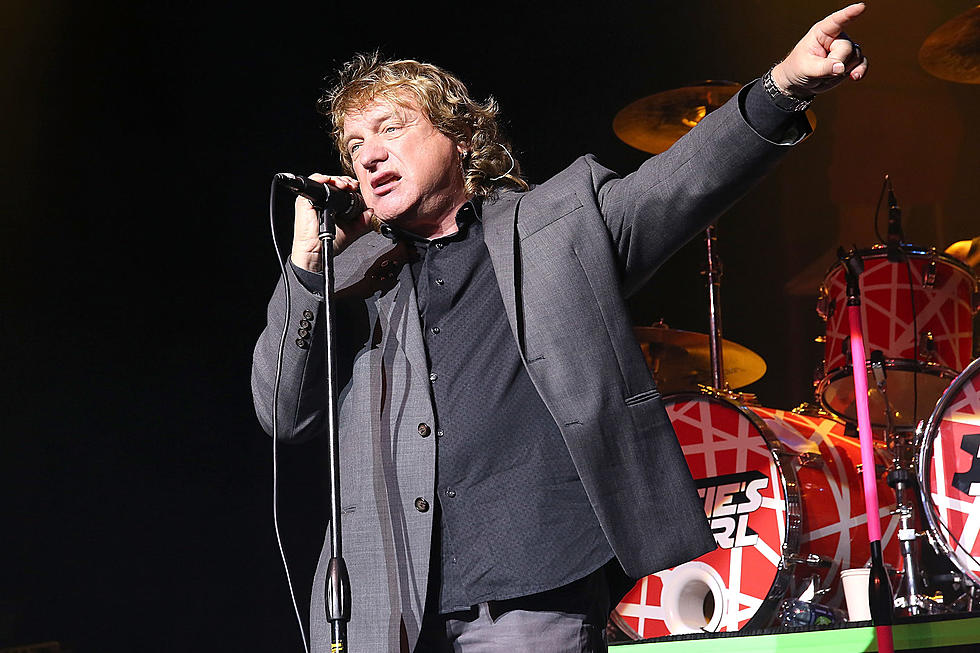 Foreigner's Kelly Hansen 'Open' to Working With Former Frontman Lou Gramm Again
Paul Zimmerman, Getty Images
Foreigner's current singer Kelly Hansen has revealed he's not opposed to sharing the stage with Lou Gramm, who fronted the group from 1976 to 1990, despite the two having a rocky past.
"The door is always open to all the original members, all the surviving members of the band to come and play with us," Hansen said during an appearance on The SDR Show. "I encourage that and I really enjoy doing it. I've always loved having those guys and respected everything that they've accomplished, even though sometimes it's not always reciprocal."
Hansen previously shared the stage with Gramm in 2017 and 2018 when Foreigner celebrated their 40th anniversary. As the band is getting ready to head out on a farewell tour this year, speculation that Gramm may make an appearance has been floating around.
However, Hansen and Gramm have not always had the best relationship. Gramm told SiriusXM host Eddie Trunk las year that he was offended by Hansen, who he claims "mimics my style right down to the ad-libs." He explained, "I just think that if he's gonna sing the songs, he could sing the melodies that are familiar, but when it comes to the ad-libs and all the little things that set me aside as a vocalist when I sing them, he should make his own up. He should have his own ad-libs that are his own; he doesn't have to mimic me."
Hansen, who has been Foreigner's lead singer since 2005, responded to the criticism on the SDR Show. "If you're the guy who did the stuff originally and someone's out there doing it now and you're not [in the band], I understand," he explained. "But I'm only trying to extend the legacy and present these songs as faithfully as I can, and I'm not trying to hurt anybody. I'm just trying to do my thing."
Kelly Hansen on The SDR Show
Foreigner's farewell tour kicks off on March 24 in Las Vegas. Make sure you grab your tickets here to see if Hansen and Gramm will share the stage after all.
Bands Who Had Final Tours That Weren't Final
Whether due to interpersonal turmoil, the desire to pursue other creative endeavors and/or something else, here are 10 acts who – intentionally or not – announced final tours that, well, weren't actually final.