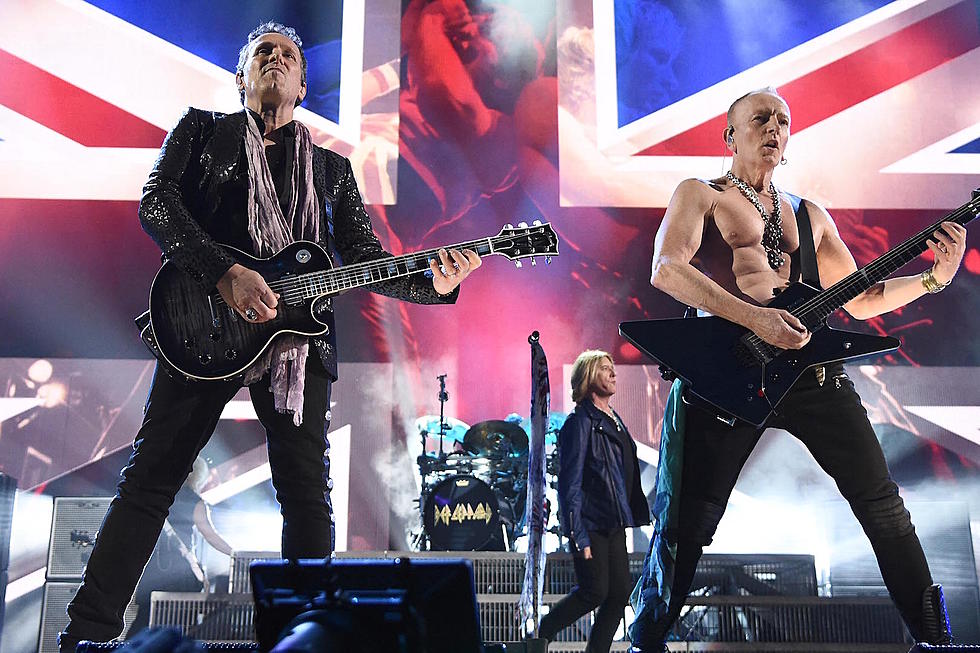 Def Leppard Hope to Start Recording New Album in 2020
Dimitrios Kambouris, Getty Images
Def Leppard's latest release was a self-titled album in 2015. As they are gearing up for their second Las Vegas residency later this summer, guitarist Vivian Campbell admits he doesn't see an end for the band and that new music may be coming as soon as next year.
"We're certainly working on new music, and it'll certainly be next year we'll be working on it 100 percent, but I don't know when it'll be complete. With Def Leppard, that's always a dangerous prediction," Campbell told The Star Phoenix.
He continues, "There's some new songs being kicked around. I don't know when it is we'll actually get around to getting the five of us in the same place to record it — I assume that would be sometime early next year." The guitarist is unsure as to whether the band will just release a few songs or if they plan to do a new album.
"There's always something on the go. Everyone in the band is a writer, everyone has ideas going, it's just a question of when we collectively focus on trying to make that commitment to get together to make a record, and that'll definitely be sometime next year."
Def Leppard have been going strong for decades, and if they decide to turn this new music into an album, it'll be their 12th overall. With plenty of other rock bands announcing their retirement and final tours, Campbell doesn't see that in the future for his band.
"I don't see the end at all," he says. "Everyone gets old, and age inevitably slows you down. So yeah, we'll probably work at a pace that's less frenetic than it used to be 20 or 30 years ago, but we'll still try and be legitimate in what we do. And the day we don't feel it's legit then we'll throw the towel in, but we've no intention of doing that any time soon."
Meanwhile, more dates lie ahead for the group. See where they're playing here.
The Best Hard Rock Album of Each Year Since 1970