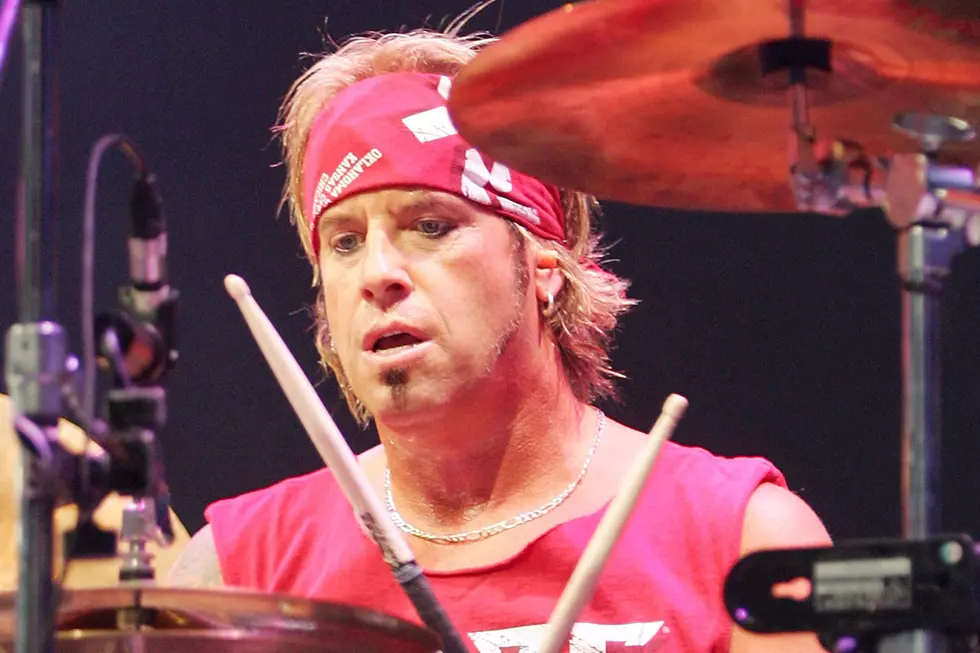 Bobby Blotzer's Ratt Add Ex-Quiet Riot Singer to Lineup
Ethan Miller, Getty Images
When Bobby Blotzer's version of Ratt takes the stage at the Prairie Knights Casino and Resort in Fort Yates, N.D., on March 18, they'll be joined by a new singer making his first official appearance with the band: former Quiet Riot frontman Seann Nicols.
Blotzer announced the switch in a new Facebook post, explaining he'd had his eye on Nicols long before the recently announced resignation of former singer Joshua Alan. As Blotzer recalls it, once his Ratt lineup suffered "a few dropouts," he started to suspect Alan might have one foot out the door.
"I was apprised by a great buddy of mine that he knew of a ripping lead singer," wrote Blotzer. "I told our then singer about him out of sheer honesty. And he replied to me as he did at every single show, 'No, you know how much I appreciate being in this, I'm in for THE LONG HAUL.'"
In the meantime, Nicols — whose previous gigs include a stint fronting Adler's Appetite under the name "Sheldon Tarsha" — joined up with Quiet Riot, tracking the vocals for the group's new Road Rage LP. That stint proved short-lived, with Nicols exiting and being replaced by former American Idol contestant James Durbin — and freeing up Nicols to step in for Alan.
Wryly noting that "the music business is an incestuous small world," Blotzer posted a link to what was essentially Nicols' audition tape — a version of the Ratt track "Lovin' You Is a Dirty Job" with his own vocals laid in — admitting he was "quite astonished" the first time he listened to it. After Alan's exit, Nicols joined Blotzer for a recent jam at what Blotzer described as "a friend's party in a small bar," fan-shot footage from which you can check out below.
While Nicols is lined up for the Prairie Knights show, Blotzer's battle for the legal right to perform as Ratt remains an ongoing concern. Telling fans he wouldn't be getting "into those specifics," Blotzer insisted there's "still a war waging" — although it's one that will be waged in the short term without Blotzer's Ratt on the road, as the drummer has lined up back surgery that will keep him sidelined for the next few months.
Top 100 Classic Rock Artists