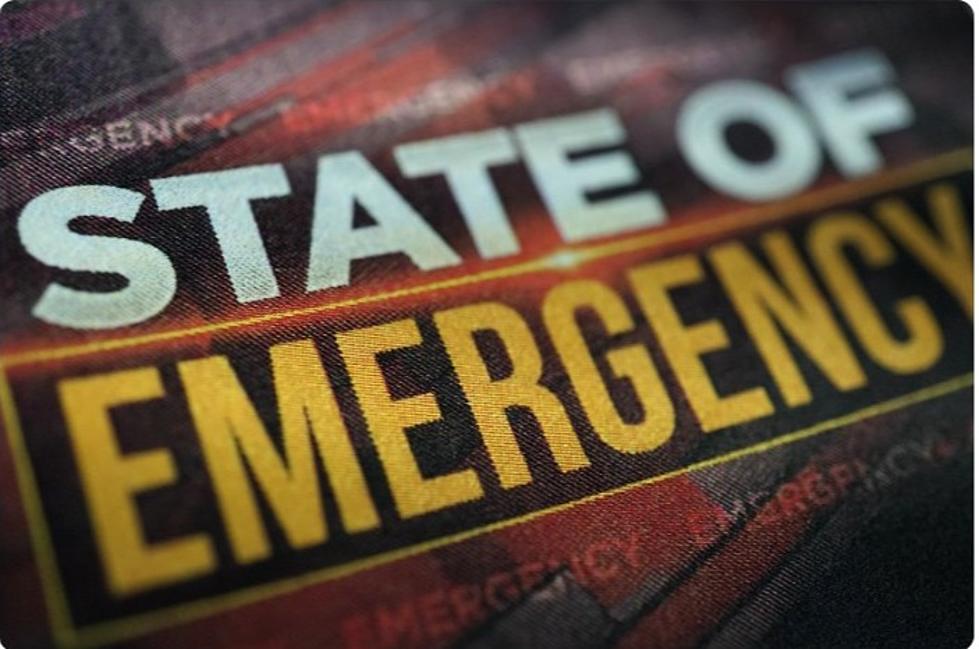 Another Hudson Valley County Declares State Of Emergency In New York
Canva
Another county in the local area has declared a State of Emergency over a "desperate" situation.
On Monday, Putnam County Executive Kevin Byrne filed a State of Emergency in relation to New York City's sending migrants to counties across the Hudson Valley.
State Of Emergency Declared In Putnam County, New York
"With news that buses of migrants were dropped off in Dutchess County, every county surrounding Putnam is now reportedly home to asylum seekers/migrants from New York City's upstate relocation program," the Putnam County Executive's Office stated in a press release.
3 Executive Orders Issued In Putnam County
Byrne also issued three Executive Orders in response to the ongoing issue.
"The purpose of these executive orders is to give the County the ability to preserve residents' rights, protect their well-being, and enforce county established laws and codes, in the wake of what has clearly become a disorganized, muddy operation by New York City officials," Byrne stated. "The President's refusal to take ownership of this crisis and take corrective actions to secure our nation's southern border and fix the asylum-seeking process leaves New York City and its surrounding communities in a mess.
Byrne made his decision after migrants were sent to Orange, Dutchess, Westchester and Sullivan counties.
"We've put an incredible amount of thought into this decision and considering numerous internal reports of the City's lack of transparency and cooperation with local municipalities, we will not wait any longer to act," Byrne said. "New York City continues to rely on its poorly planned operations which set the stage to overburden and place significant hardship on communities in the Hudson Valley and further upstate."
State Of Emergency Declared In Dutchess, Greene, and Sullivan Counties
On Thursday, Dutchess, Sullivan and Greene counties all declared a State of Emergency as asylum seekers continue to arrive in New York City.
Days later, migrants arrived in Sullivan and Dutchess counties.
Migrants Arrive In Sullivan, Dutchess Counties
State Of Emergency Declared In Orange, Rockland Counties
Last week, Orange and Rockland counties each declared a State of Emergency over New York City's migrant relocation plan.
For all the news that the Hudson Valley is sharing make sure to follow Hudson Valley Post on Facebook, download the Hudson Valley Post Mobile App and sign up for the Hudson Valley Post Newsletter.
Migrants were bussed to a hotel in Newburgh, New York days after Orange County declared its State of Emergency.
The State of Emergency in Orange County was extended this week.
State Of Emergency Declared In 28 New York Counties
A State of Emergency has now been declared in nearly 30 counties across New York State, including:
Putnam County
Greene County
Dutchess County
Orange County
Sullivan County
Rockland County
Kings County (Brooklyn)
New York County (Manhattan)
Richmond County (Staten Island)
Bronx County
Queens County
Tioga County
Rensselaer County
Saratoga County
Niagara County
Chautauqua County
Cattaraugus County
Allegany County
Wyoming County
Genesee County
Orleans County
Oswego County
Oneida County
Madison County
Onondaga County
Cayuga County
Cortland County
Broome County
Gov. Kathy Hochul is calling on the federal government to expedite work authorizations for asylum seekers already in New York, saying these migrants will help many local businesses in need of workers.
New York Gov. Says Migrants Will Benefit New York State
"This would be a big benefit for our state — just ask business leaders like Danny Meyer. His restaurants need workers and are ready to train those who can legally work," Hochul tweeted. "Asylum seekers currently in New York are ready to work, and employers are ready to hire them.    We need a special federal work authorization to make it happen."
Hochul thinks the immigrant crisis is a "desperate" situation in New York. She said over 71,000 asylum seekers have already arrived in New York State and "more are arriving."
10 Towns in New York With The Most Picturesque Downtowns
Chick-Fil-A Opens Surprise Free Pop-Up In Mid-Hudson Valley
Massive World-Class Dinosaur Theme Park Planned For Hudson Valley
Another Hudson Valley hometown is in the running to be the site of a massive world-class dinosaur theme park.