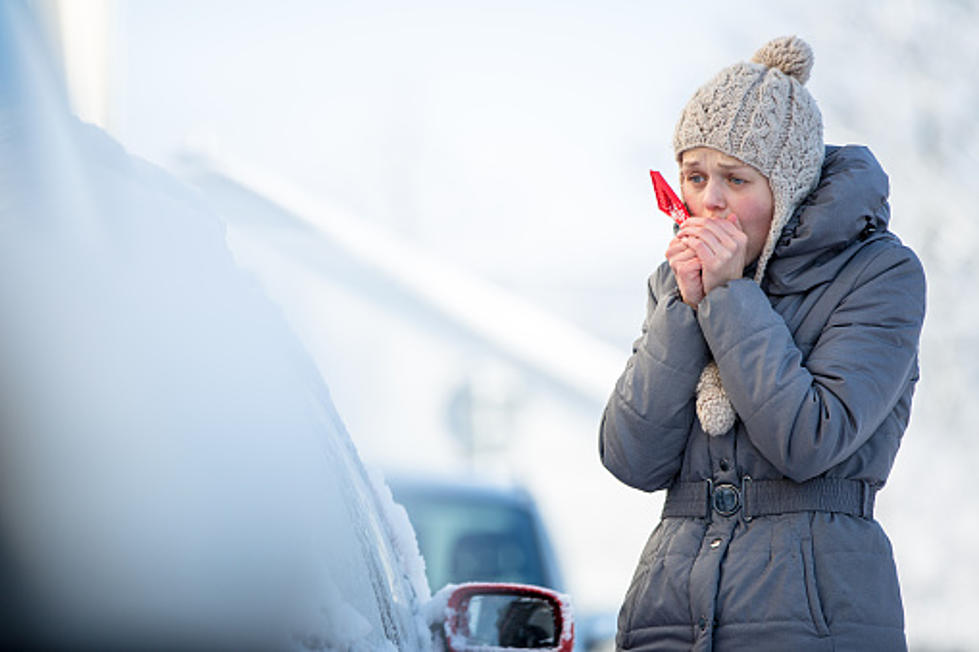 -30 Degree 'Artic Blast' Coming To Hudson Valley, New York State
ViktorCap
New York State residents are being told to prepare for a freezing dangerous arctic blast.
Tuesday morning many Hudson Valley residents woke up to some snow. In parts of Orange, Dutchess and Ulster counties, the snow didn't stick to roads, but in other parts of the Hudson Valley, the snow did cause some schools to have delayed openings.
Artic Blast Coming To Hudson Valley
Now Hudson Valley residents must turn their attention to freezing cold temperatures that are expected to impact our region this weekend.
"The end result will likely be similar to the arctic blast we experienced around Christmas," Hudson Valley Weather wrote on Facebook. "The jet stream will push a cold front through the northeast Thursday night and send a batch of polar air straight into eastern Canada and New England for Friday and Saturday."
On Friday temperatures are expected to fall into the teens with a wind chill at or near 0 degrees.
-30 Degree Wind Chill Possible For Upstate New York
Hudson Valley Weather believes temperatures will drop to near or below zero by Friday night with wind chills for 0 to -20 degrees for most of the Hudson Valley. The wind chill could be -30 degrees in the Catskills.
"Temperatures will begin to tumble early on Friday, as strong gusty winds out of the north usher in the polar air. Dangerously low wind chills as low as -20° are possible in the valley early on Saturday, as actual air temperatures could fall below 0°," Hudson Valley Weather states.
For all the news that the Hudson Valley is sharing make sure to follow Hudson Valley Post on Facebook, download the Hudson Valley Post Mobile App and sign up for the Hudson Valley Post Newsletter.
Artic Blast Continues In New York State On Saturday
Highs will be in the teen on Saturday with wind chills below zero. Expect wind chills around zero Saturday night in the Hudson Valley with temperatures in the single digits!
"A bitter 48 hours appears likely Friday and Saturday," HVW adds. "This looks to be a short duration event, with highs on Thursday expected to be above freezing, and then temps expected to climb back above freezing again on Sunday."
The Top 6 Reasons Why New Yorkers Are Moving Out
Why are so many New Yorkers leaving the state? It has been a popular discussion over the last few years, and an issue that was even addressed recently by Governor Hochul as one we the state needs to fix. The pandemic has certainly influenced the ratio of folks leaving New York versus those moving in, but there are a multitude of reasons why New Yorkers move out. Here are the top 6 according to
United Van Lines.
Nearly 50 Children Have Recently Gone Missing From New York State
Close to 50 children from New York State and the Hudson Valley have recently gone missing. You can help a New York family get reunited with a missing loved one.
Resorts World Hudson Valley Opens Doors In Newburgh
The grand opening for Resorts World Hudson Valley, located in the Newburgh Mall on Rt. 300 in Newburgh, took place on Wednesday December 28th at 10:00am.
Did You Know? Over 100 Fun Facts About the Hudson Valley
Did you know that Lucille Ball made her stage debut in the Hudson Valley? How about Philadelphia Cream Cheese wasn't invented in Philadelphia, but in Orange County? Or that a mansion in Dutchess County inspired the expression "keeping up with the Joneses?" Find out about those and over 100 other fun facts about the Hudson Valley.
Gypsy Moth 'Accidentally' Released Causing 'Nightmares' in New York
After 10 to 15 years a gypsy moth that was once "accidentally" released has returned and is causing "nightmares" in New York.