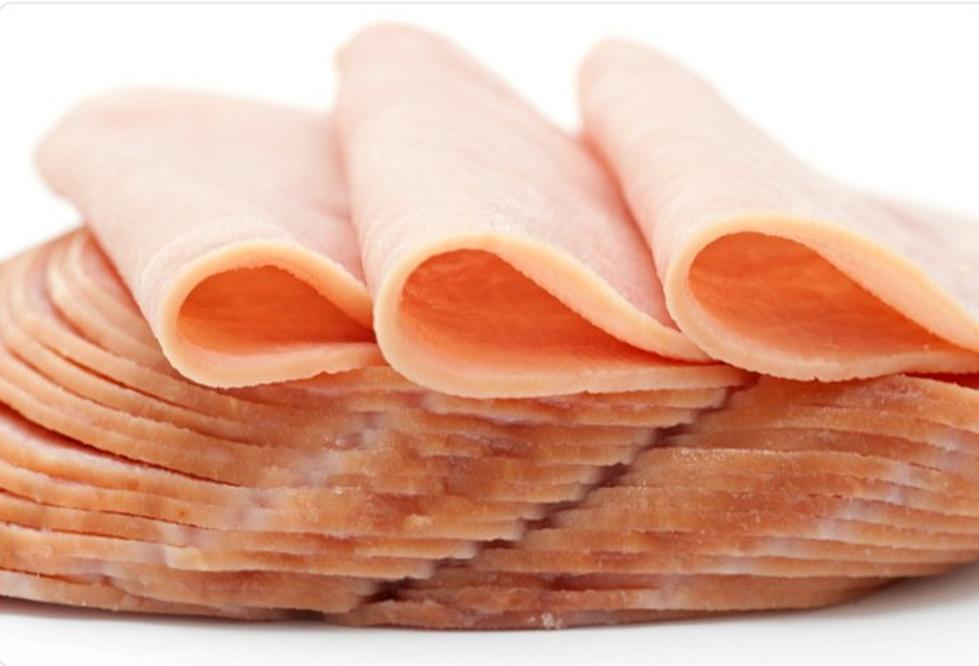 Over 15,000 Pounds Of Deli Meat Sold In New York State Recalled
Canva
A known allergen was spotted in deli meat sold in New York State.
On Friday, the .S. Department of Agriculture's Food Safety and Inspection Service (FSIS) confirmed Sofina Foods Inc. is recalling approximately 15,165 pounds of deli meat.
Over 15,000 Pounds Of Deli Meat Recalled, Sold In New York State
Over 15,000 Pounds of ready-to-eat mortadella deli meat products were recalled due to misbranding and an undeclared allergen, officials say.
"The product may contain pistachio (tree nuts), a known allergen, which is not declared on the product label," the FSIS states in its recalled notice.
Photos, More Info Regarding Recalled Deli Meat
The recalled products were produced on March 27, 2023, March 30, 2023, and April 4, 2023. The items were then shipped to distribution centers in New York, California, Illinois, Michigan, and Pennsylvania for use in retail delis and food service locations, officials say.
For all the news that the Hudson Valley is sharing make sure to follow Hudson Valley Post on Facebook, download the Hudson Valley Post Mobile App and sign up for the Hudson Valley Post Newsletter.
The recall was issued after a customer spotted a pistachio nut in ready-to-eat deli meat, according to the USDA.
"FSIS is concerned that some product may be in delis and foodservice locations refrigerators and freezers. Delis and foodservice locations are urged not to serve these products. Consumers who have purchased these products and have an allergy to pistachios, should not consume them. These products should be thrown away or returned to the place of purchase," the USDA states.
As of this writing, there have been no confirmed reports of any bad reactions or injuries. However, anyone concerned about an illness should contact a healthcare provider, officials say.
LOOK: The 10 largest product recalls of the last decade
Estey & Bomberger, LLP compiled a list of the top 10 product recalls since 2007, ranked based on the number of product units recalled in the U.S.
Chick-Fil-A Opens Surprise Free Pop-Up In Mid-Hudson Valley
Massive World-Class Dinosaur Theme Park Planned For Hudson Valley
Another Hudson Valley hometown is in the running to be the site of a massive world-class dinosaur theme park.