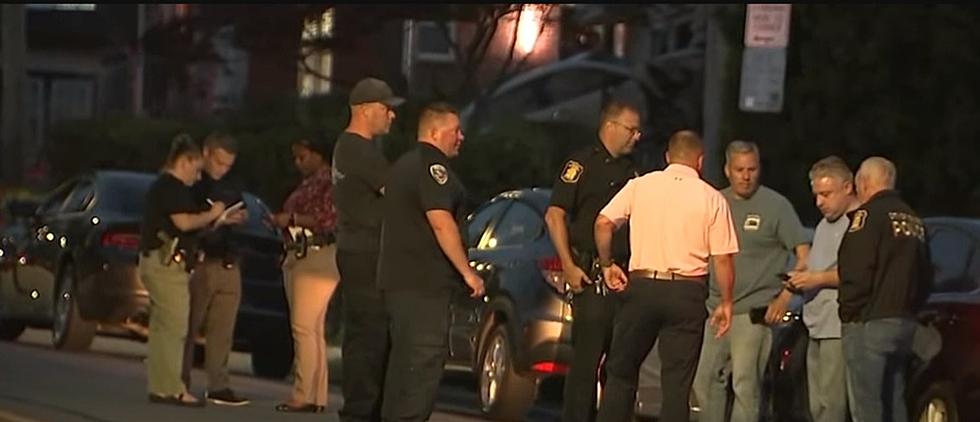 Out-Of-Control Driver Drives Into House, 1 Killed In Hudson Valley
ABC 7/YouTube
A woman is dead and many others are injured after a car drove into a home in the Hudson Valley.
The Yonkers Police Department is investigating a fatal motor vehicle accident in the area of 693 North Broadway.
70-Year-Old Woman Killed Walking In Yonkers, New York
For an unknown reason, a 54-year-old driving a sedan jumped the curb and hit a 70-year-old woman who was walking on the sidewalk. The sedan kept traveling and ended up driving into a home.
The 70-year-old was pronounced dead on the scene, police say. Her name wasn't released
"The City of Yonkers and Yonkers Police Department offer their sincere condolences to the family of the victim," the Yonkers Police Department states.
For all the news that the Hudson Valley is sharing make sure to follow Hudson Valley Post on Facebook, download the Hudson Valley Post Mobile App and sign up for the Hudson Valley Post Newsletter.
Car Drives Into Home, Many Injured in Westchester County
The sedan jumped a retaining wall and struck a home. People were inside the home at the time.
Police didn't say how many were inside the home, but all suffered what's described as minor injuries.
Investigation Ongoing
The driver, from White Plains, was taken to a local area hospital with non-life-threatening blunt-force injuries. The driver's condition wasn't released.
No word yet on what caused the accident but the driver was seen driving erratically before the crash and will be tested for drugs and alcohol, police say, ABC reports.
"Police have initiated both criminal and accident investigations," the Yonkers Police Department said in a press release.
25 'Safest' Hometowns in New York State
These Counties Have The Most Food Stamp Recipients Per Capita In New York
SNAP usage has increased across the state since the start of the pandemic
Chick-Fil-A Opens Surprise Free Pop-Up In Mid-Hudson Valley
Massive World-Class Dinosaur Theme Park Planned For Hudson Valley
Another Hudson Valley hometown is in the running to be the site of a massive world-class dinosaur theme park.