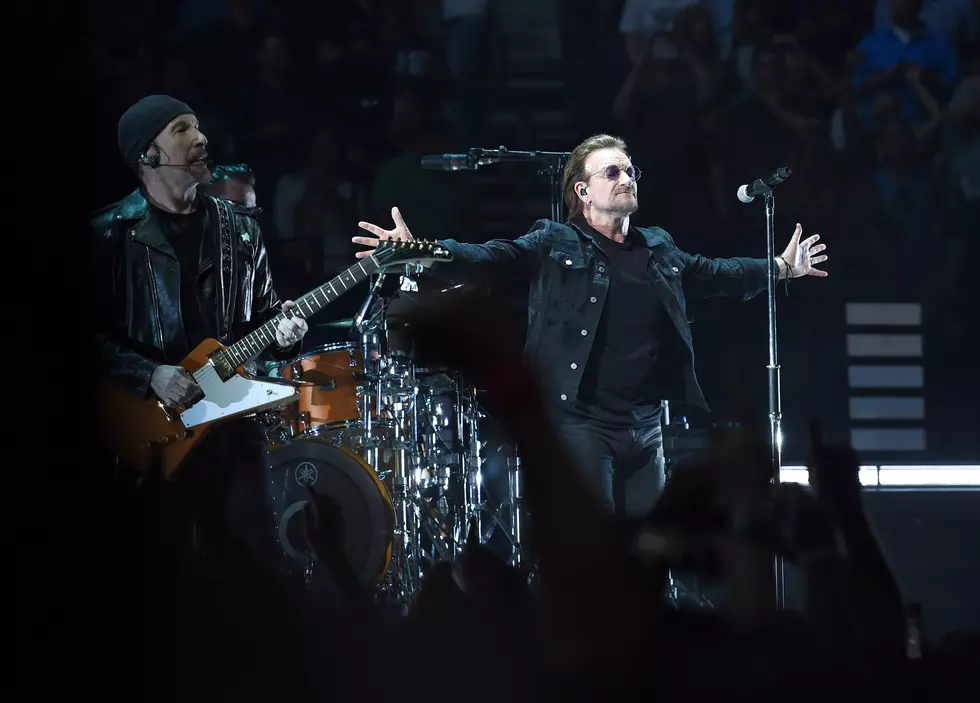 Jason Kempin /Getty Images
We are working on a an alphabet theme here on My Lost Treasure. We did a week of songs that begin with the letter A, then a week of Bs, and so on and so on. Kind of like the Letter Game that we play every day on The Boris and Robyn Show. Right now we are on the Zs. I'm not sure if we will be able to fill a whole week with Z songs, but we'll give it a shot. And after this is done, we'll start all over again.
I am and have always been a U2 fan, yet I have never seen them in concert. Maybe that will change, but probably not. My radio partner Boris has not only seen U2, he actually saw them in Dublin. And he got to meet Bono once in New York City.  So I guess I will send this one out to Boris, in honor of his "friendship" with Bono.
Got a song that starts with the letter Z that you would like to hear? Or an A or B song? Let me know at robyn@wpdh.com or find me on facebook. Thanks!
Bonus Video: Robyn Taylor's Rock News