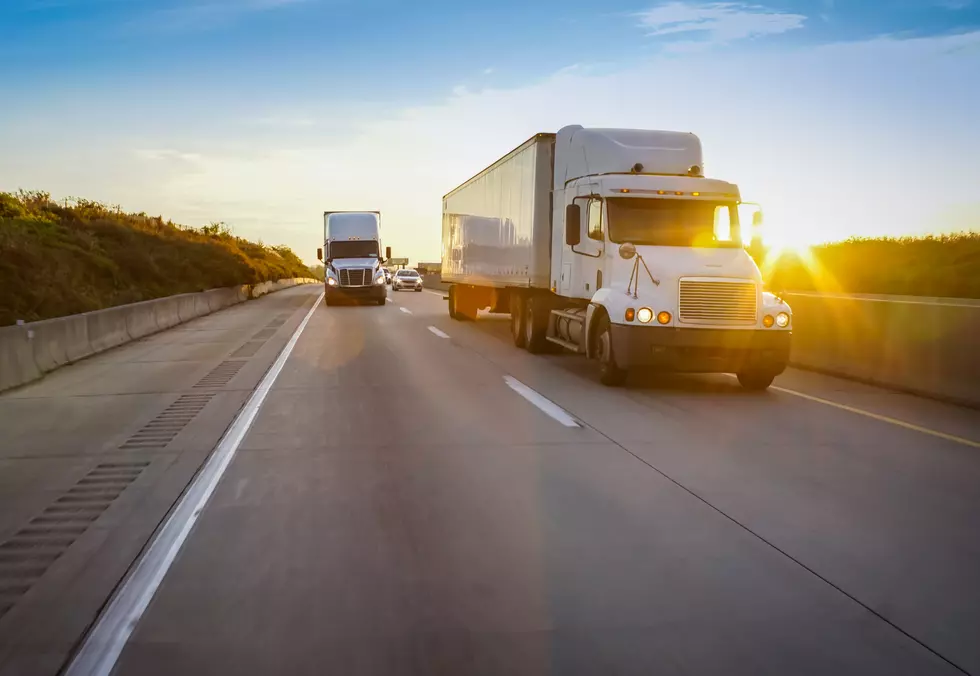 Man Leaving Hudson Valley Store Run Over, Killed by 18-Wheeler
Getty Images/iStockphoto
A man told to leave a Hudson Valley convenient store was killed while trying to hop onto a moving tractor-trailer.
On Tuesday, around 3:45 a.m City of Newburgh police responded to the Mobile Gas Station on Broadway for the report of a larceny.
Upon arrival officers located Kyrell Saunders, 28. The clerk accused Saunders of stealing a candy bar and wished him to be removed from the premises.
Officers on the scene advised Saunders that the clerk wanted him to leave the area.
Saunders then walked in an easterly direction towards 9W, puts his hands out in a stopping motion to slow an 18-wheeler attempting to travel northbound and crossed in front of the 18-wheeler, police say.
The 18-wheeler continued to travel northbound and Saunders was seen running along the passenger-side.
Saunders then attempted to jump onto the side of the 18-wheeler and was seen falling underneath the trailer portion of the 18-wheeler, according to the City of Newburgh Police Department.
Officers ran to where Saunders fell, but he appeared to have already succumbed to his injuries, police say.
A medical examiner responded to the scene and pronounced Saunders deceased.