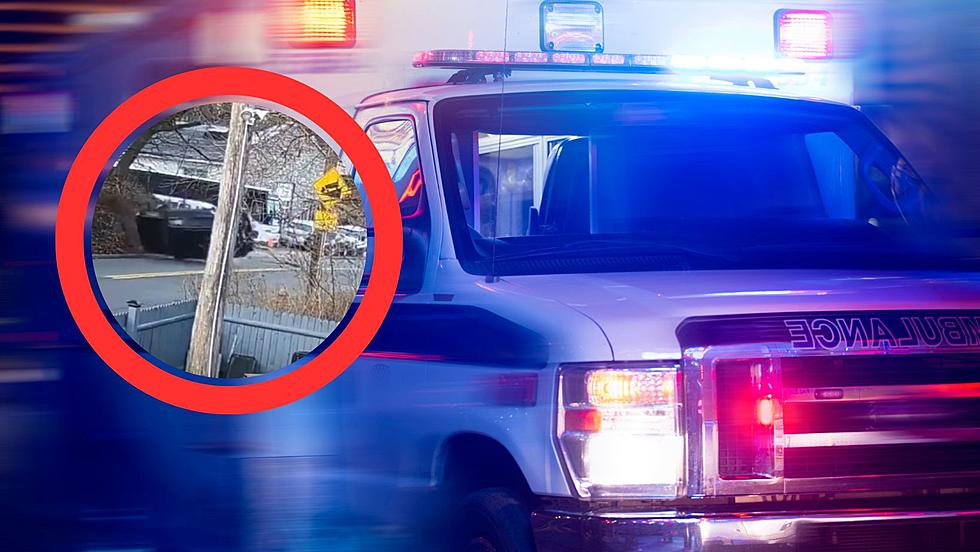 Westchester Woman Searching for 'Guardian Angel' EMT from Fishkill, NY
Karen McCarthy/Canva
After a scary accident, a Westchester woman is searching for the man who came to her rescue.
Karen McCarthy of Buchanan, New York, was driving on Route 202 on the morning of February 8th when the unimaginable happened. The cold weather caused parts of the road to be sprinkled with layers of black ice, causing McCarthy's 2007 Trailblazer to lose control and flip.
Westchester Woman Looking to Thank Fishkill, NY EMT
Now that the dust has settled McCarthy, who suffered a broken clavicle and "a lot of black and blues and bruises," is looking for the man who came to her rescue.
In a Facebook post on March 21st, McCarthy writes:
Immediately after my car accident back on February 8th, something special happened. The car was laying on the driver side, and I was leaning on the driver's door. I could only see the street and it was carpeted with shattered glass. As I screamed for help, all of a sudden I saw hand, and then another hand. I reached for them, and they squeezed my hands. Then I saw an upside down top of the face of a young man.

 
She goes on to explain that the man laid in the glass with her and brought her comfort telling her that everything was going to be okay. While they awaited first responders to get to the scene, McCarthy learned that the man's name is Mike and that he is an EMT from Fishkill.
Mike was delivering oil when he saw McCarthy's Trailblazer flip.
McCarthy continues:
He stayed with me until the firemen, policeman, and EMTs arrived. I asked for him as they pulled me out of the drivers window, but they said he stepped aside to let them help me.
A Hudson Valley Guardian Angel
Since the accident, Karen McCarthy has been reaching out to the oil company and leaving her number but hasn't heard back.
She adds:
I just want to talk to him and tell him that he was truly my guardian angel. My son said sometimes people just want to help and they don't want any credit for it, so they don't say anything. I would really love to find him and tell him how much it meant to me that he took the time to pull his truck over and risk his life getting under the unstable car to assure me that everything was going be OK.
If you know Mike the Fishkill EMT that stayed with McCarthy she asks that you pass along her thanks or let her know on Facebook. She says that if she doesn't get the chance to say thank you she will "always know that I really do have a guardian angel."
Dangerous Black Ice Across The Hudson Valley
Black ice has been an issue across the Hudson Valley throughout the colder months. Back in February, black ice was blamed for an 18-car pile-up on Storm King Mountain. The photos after the event are truly terrifying, take a look below:
18-Car Tangle-Up on Storm King Mountain in Cornwall, NY
Icy conditions are blamed for a scary 18-car tangle-up on Storm King Mountain on February 27th, 2023.
70 Rejected New York License Plates
In 2022, New York rejected nearly 2,000 license plates. We combed through the list and here are 70 that made us shake our heads, drop our jaws, or just left us wondering why anyone would think the state would accept their request.
This is how New York Ranks with Distracted Driving
Here's the list from most distracted to least distracted driving states in the country. Where does New York fall on the list?