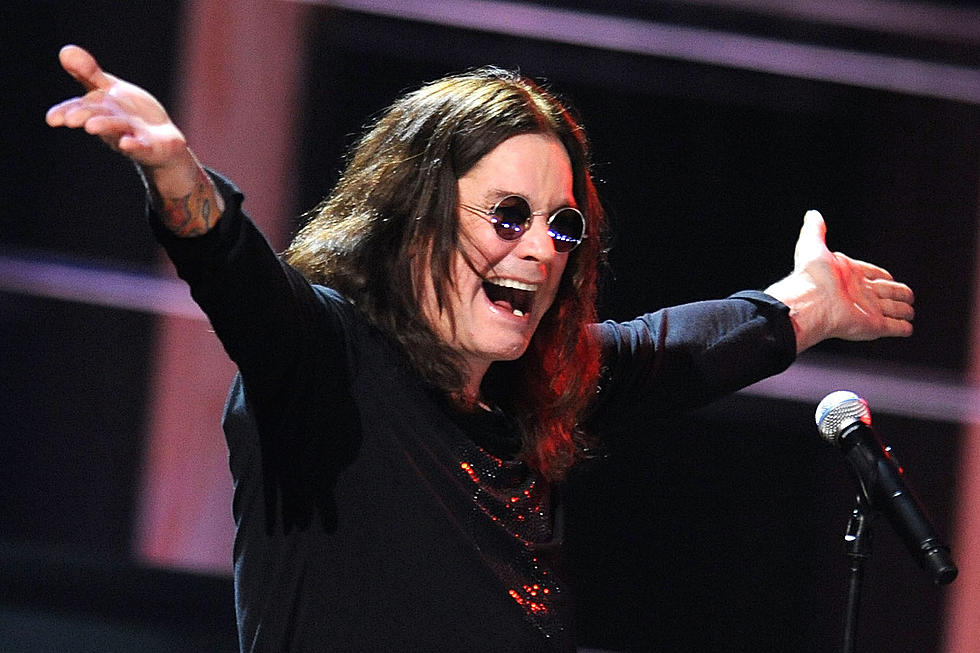 Ozzy Osbourne: 'I'll Still Tour, But Not as Extensively'
Stephen Lovekin, Getty Images
While we are saying goodbye to Slayer and KISS and others with "farewell tours," Ozzy Osbourne has reiterated that his "No More Tours 2" trek is a bit of a misnomer. Osbourne stated at the press conference for the tour earlier this year that the trek was more him scaling back his touring and he reiterated that sentiment to the Pasadena Star-News.
"People have gotten that all wrong," said Osbourne, with it being dubbed a "farewell tour." "The tour should have been the 'Ozzy Osbourne Slowing Down' tour. What I'm actually doing is not going out on Jan. 1 and coming back on Dec. 31. I'll still tour, but not as extensively like I have been for the last 50 years."
The singer continued, "I have grandchildren now and I'm 70 years old and I don't want to be found dead in a hotel room somewhere. I'm going to do it at a more leisurely pace and do some shows in Vegas … but I'll never stop. The whole lifestyle I have lived, it has all come down to the fact that there are people who want to hear me and as long as they want to hear me, I'm there."
While Osbourne will not be going out Jan. 1 through Dec. 31 in the future, he will technically be playing both dates on the horizon, as he's scheduled an Ozzfest event to take place at the Forum in Los Angeles on New Year's Eve, ringing in 2019 with Rob Zombie, Marilyn Manson, Jonathan Davis, Body Count and more. For ticketing info on the Ozzfest performance, visit the event website here.
See Ozzy Osbourne in the Best Metal Song of Each Year Since 1970