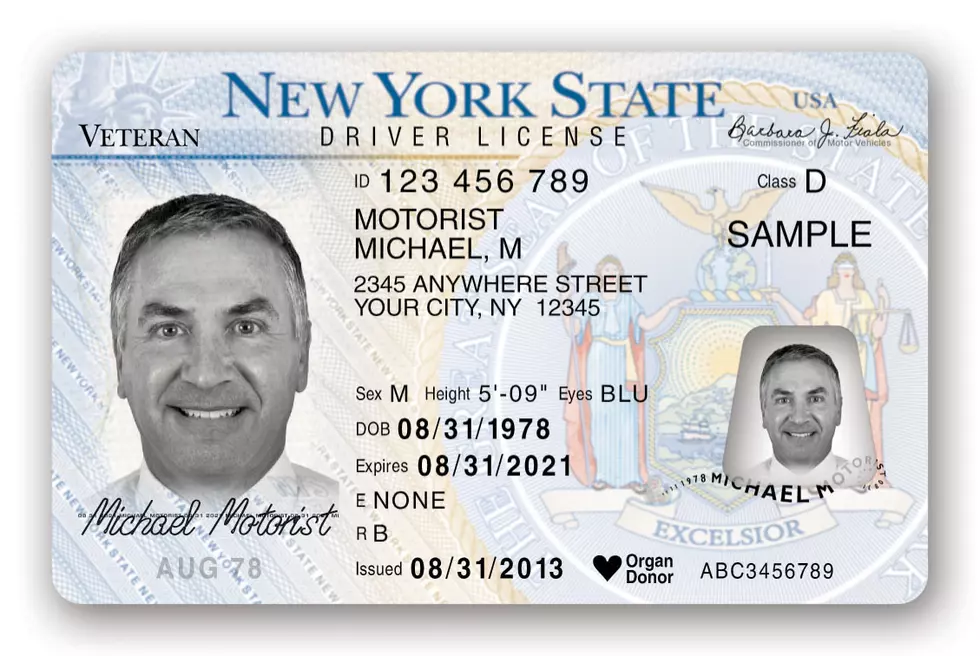 Over Half Of NY County Clerks Want 'Green Light' Law Halted
photo provided by New York State DMV
The controversial law that passed earlier this year allowing undocumented immigrants to apply for driver's licenses is being challenged by County Clerks in New York State.
Twenty-seven County Clerks with DMV responsibilities have sent a release to media outlets asking for the Governor to delay implementation of the law until October 1st, 2020.
The "Green Light" law will allow undocumented immigrants residing in New York State the ability to apply for and receive a license without providing a social security card. The actual law titled, "The Driver's License Access and Privacy Act," only requires "a combination of documents that prove 1. name, 2. date of birth, and 3. New York State residency," according to the NY State DMV website.
Over half of New York's County Clerks are concerned over several issues with the law, but in their opinion specifically a failure of the State DMV to put safeguards in place to shield people from concealing their true identities by signing the NSS-1 affidavit form even if they have a social security card.
Another concern, according to the release, is a failure to
apply standards to the translation certification process, allowing anyone regardless of their age or language proficiency to certify a document's correct translation without any proof of such.
Most concerning to County Clerks is the impact this law has on the federal REAL ID Act, which could allow nefarious people obtain a New York State license and use it to board a plane, secure federal buildings, enter military bases or even commit other criminal activity.
The call for the delay to October 1st, 2020 is related to the timing of the REAL ID Act deadline.
The following County Clerks are the ones calling on Governor Cuomo to halt the implementation of the "Driver License Access & Privacy Act," which is in effect as of today.
Joseph Mihalko (Broome)
Kip Cassavaw (Franklin)
Brittany Kolbe (Montgomery)
Indy Jaycox (Schoharie)
Susan Dwyer (Cayuga)
Linda Kollar (Fulton)
Joseph Jastrzemski (Niagara)
Theresa Thilbin (Schuyler)
Larry Barmore (Chautauqua)
Michael Cianfrini (Genesee)
Sandra DePerno (Oneida)
Andrea Klett (Tioga)
Elizabeth Larkin (Cortland)
Jane Zarecki (Hamilton)
Kathy Gardner (Otsego)
Stephanie Lemery (Washington)
Debra Goodrich (Delaware)
Sylvia Rowan (Herkimer)
Michael Bartolotti (Putnam)
Pamela Vogel (Warren)
Michael Kearns (Erie)
Gizelle Meeks (Jefferson)
Frank Merola (Rensselaer)
Michael Jankowski (Wayne)
Joseph Provoncha (Essex)
Michael Keville (Madison)
Craig Hayner (Saratoga)