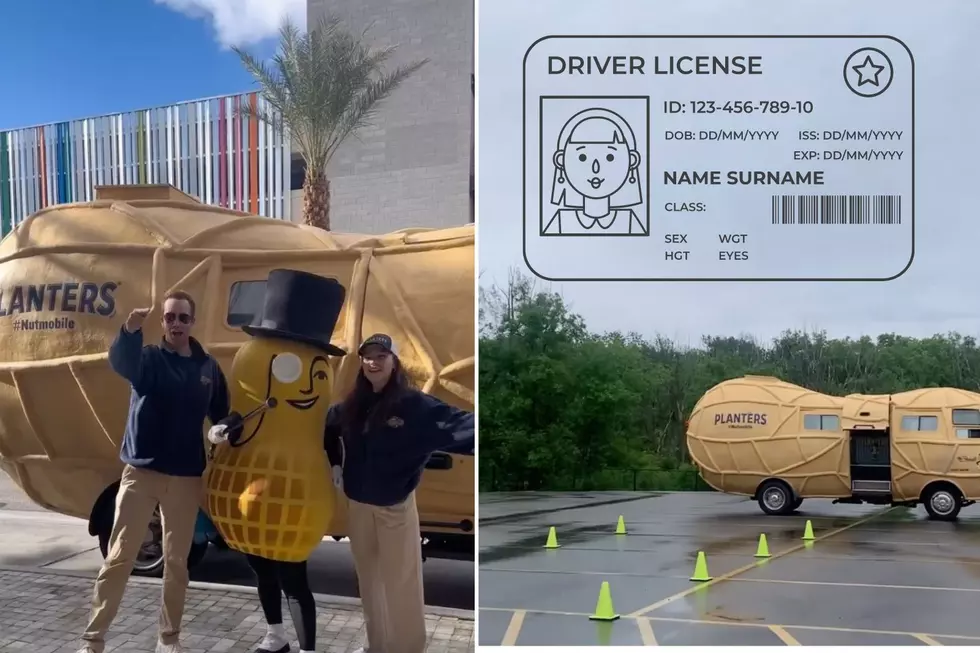 Are You Nuts? Your Next Career Move Could Land You As Driver Of The Planters NUTmobile?
IG: plantersnutmobileofficial
Move over weinermobile, there's a new oversized food product on the road that needs a driver, and this one requires you to be a bit of a nut....
<begin lots of terrible nut jokes>
When it comes to making ends meet, especially with the rising cost, of, well everything lately, nothing seems off the table when it comes to finding a decent paying job, but this one in particular will require you to come out of your shell.
Planters NUTmobile Looking For Drivers For June 2023 - June 2024
If driving around in a giant hot dog mobile doesn't seem like it would be all it's cracked up to be, but getting a little nutty is a bit more intriguing, well Planters is currently looking to hire three new 'peanutters' as part of their team to cruise around in their peanut-on-wheels.
The Planters NUTmobile, an iconic peanut shaped vehicle, is the official mode of transportation for the one and only Mr. Peanut, and right now Planters is looking to hire what they have called 'adventurous college graduates' to join the fun.
Planters will pay three new 'peanutters' to drive the peanut-on-wheels vehicle while 'shellebrating' the communities they visit.
The official job description details that 'peanutters' will plan events and promotions, work with local media outlets, oversee marketing and social media, and be responsible for a number of administrative responsibilities - all of this on top of getting to drive around the biggest nut in town.
You Have Until Valentine's Day To Apply To Become A 'Peanutter'
Take a look at a recent 'peanutter's' experience with her travels across the states, highlights from trips, and even how she scored front row seats to some pretty big concerts as a perk of the job
If you are feeling like there's nut'n better than this opportunity, the clock is ticking for applications.
Those who think they have what it takes to maneuver the Planters NUTmobile across the US and make the Hudson Valley proud, you have until February 14th to show them how compassioNUT you can be via a cover letter and a video explaining why you'd be a great fit for the job.
You know what else is nuts, some of the names of the roads here in the Hudson Valley:
11 of The Funniest Road Names in The Hudson Valley
New York's Top Paying Jobs: Does Your NY Salary Meet the Average?
New York isn't exactly the most affordable place to live, but if you work in one of these professions you're probably not too worried about the rising cost of living.