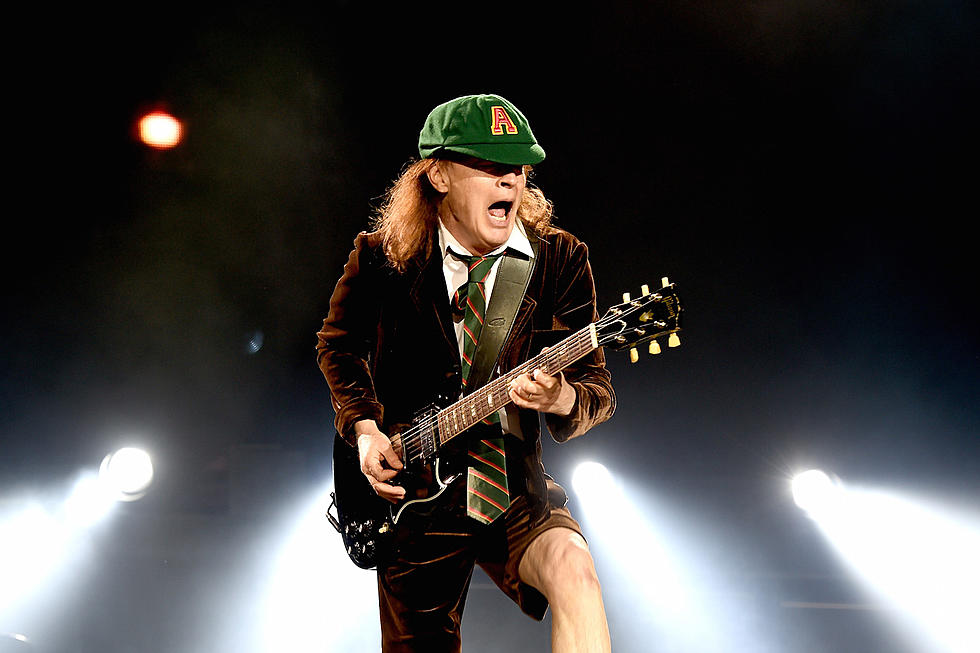 AC/DC Engineer Confirms Band Has Been Recording in the Studio
Kevin Winter, Getty Images
The stack of evidence pointing toward a new AC/DC album is almost undeniable. Still, nothing is certain and we've been duped by rumors before (like Tool putting out a new album in any of the handful of years), but AC/DC's longtime engineer Mike Fraser has gone on the record saying the group is doing "something" in the studio.
Fraser's history with AC/DC dates back to 1990 where he began working with the band on The Razor's Edge as a mixer and engineer. He's served the same role as well as receiving a couple credits as co-producer ever since, with his work totaling five studio records.
In an interview with record masterer Tony "Jack the Bear" Mantz, Fraser was guarded with his words, but revealed an all-important bit of information. When pressed about the AC/DC rumors, Fraser replied. "Umm... Well, yeah, I can say that we've been in the studio doing something. What's come of that I can't discuss yet, but uh..."
Mantz followed up, asking if Brian Johnson was singing. Laughing, Fraser said, "I think so."
The most recent report on AC/DC's progress came from Eddie Trunk, who said he heard from a close source that the record was done and will feature riffs recorded by the late Malcolm Young.
This all follows the photos that surfaced of AC/DC's members on a deck outside a recording studio in Vancouver, Canada last year. Angus Young, Brian Johnson, Phil Rudd and Stevie Young were all spotted. In February, a photo (which has since been removed) was posted, showing Johnson and Cliff Williams, who retired after the "Rock or Bust" tour, together in Vancouver.
Where Does Angus Young Rank Among the Top 66 Hard Rock + Metal Guitarists of All Time?