Boris' Beer of the Week (Sponsored)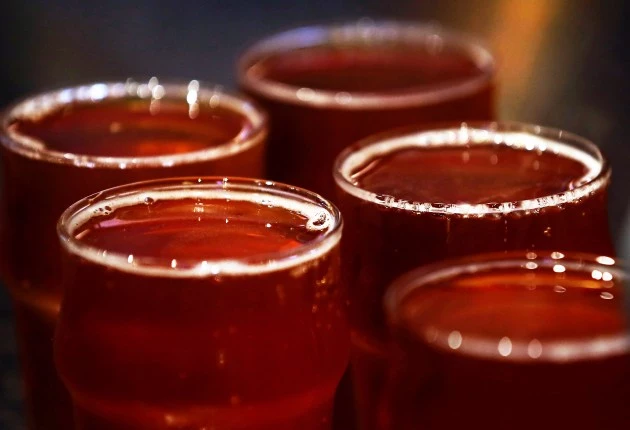 This week's tap selection should make hops fans very happy.  For the week of April 7th we're going to sample Troeg's Nugget Nectar.  Troegs Brewing Company out of Hershey PA is one of the country's more respected smaller breweries.  Why?  Well because they brew damn good beer.  Their holiday seasonal, Mad Elf, is legendary and so is the late-winter seasonal we're drinking this week, Nugget Nectar.  Yup, Nugget Nectar is only available through the beginning of Spring, so enjoy it now while you can. The beer is based off of the recipe for their year-round offering, Hopback Amber.  Nugget takes the flavor profile of Hopback and cranks it up to 11.  Malt and Hops flavors are intensified, as well as the alcohol content (7.5%).  It's easy to see why there is a cult following for this beer, and why so many fans wait for it's release each year.
Enjoy Nugget Nectar this week in your WPDH growler for half price at Half Time in Poughkeepsie.